How to Add Photos to an iWork Document on Your iPad
How to Add Photos to an iWork Document on Your iPad
Photos, images, and video can be added — easily and productively — to any iWork for iPad document. There are two ways to insert photos and video into an iWork document: Use the Insert button at the right of the toolbar or use a template that includes a placeholder image. Because using a template with a placeholder image requires one more step than the Insert button, that's the technique described here.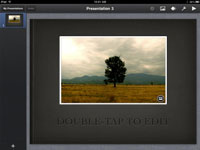 1

Create a document based on a template that includes a placeholder image.

Some templates have several placeholder images on various pages, slides, or spreadsheets. Notice in the lower-right corner of the image that there's a button that matches the Insert button on the right side of the toolbar. This indicates that the image is a placeholder.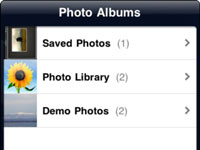 2

Tap the placeholder button to open a list of your photo albums.

You can browse photos you have saved on your iPad as well as albums you have created in iPhoto and synchronized to your iPad. Select the image you want to use instead of the placeholder.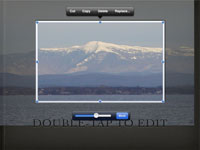 4

Adjust the slider to change the image mask.

The slider adjusts the size of the image. It starts being the same size as the frame, but if you move it all the way to the right, the image is shown dimly filling the entire screen. You can drag the image around so that the part you want is inside the frame. You can also use the eight handles on the frame to change its size and shape.