For Seniors: View Photos on iPad 2
For Seniors: View Photos on iPad 2
The iPad is perfect for viewing photos using its Photos app. Photos can be viewed as albums, individual photos, or a slideshow. iPad supports common photo formats such as JPEG, TIFF, and PNG. To get photos to view, you can shoot photos using iPad's cameras, or import them from your computer, digital camera, an SD card, or the Internet.
1

Tap the Photos app icon in the Dock on the Home screen.

The Photos app opens.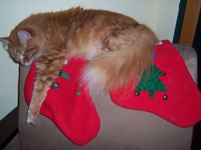 3

Tap a photo to enlarge it.

You can also enlarge a photo by pinching your fingers together, placing them on the photo, and then spreading your fingers apart.
4

Flick your finger to the left or right

The previous or next photo is displayed.
5

Place two fingers on the photo and then pinch them together.

The size of the photo is reduced, and you're returned to the Photos list.

If you have iPhoto for the Mac, you can use the Faces, Places, and Events feature to view photos by faces included in them, by location, or by an event category, such as Wedding or Picnic.