For Seniors: Run a Photo Slideshow on iPad 2
For Seniors: Run a Photo Slideshow on iPad 2
A photo slideshow displays photos one at a time, automatically. You can play a slideshow of your iPad 2 images, and include music and transition effects in the slideshow as well.
1

Tap the Photos app icon.

The Photos app opens.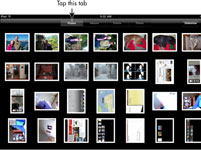 2

Tap the Photos tab.

Photos appear as small thumbnails.

To run a slideshow that includes only the photos contained in a particular album, tap Albums and tap an album to open it before continuing.
4

If you want to play music along with the slideshow, tap the On/Off button in the Play Music field.

The music option is turned on.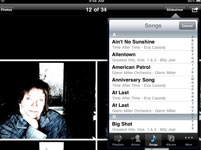 5

To choose the music that will play along with the slideshow, tap Music.

A list of songs on your iPad appears. Tap one to select it.
6

In the Slideshow Options dialog, tap Transitions and then tap the transition effect you want to use for your slideshow.

The transition effect is added to the slideshow and will appear between photos.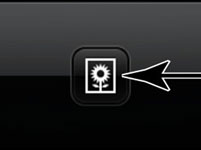 7

Tap the Start Slideshow button.

The slideshow begins.

You can run a slideshow while your iPad screen is locked if you want. Tap the Sleep/Wake button to lock iPad, and then tap the Home button to go to the unlock screen. Tap the Picture Frame button to start the slideshow.

The slideshow uses whatever settings you selected last time. To end the slideshow, tap the Home button.