For Seniors: Playing Games in iPad's Game Center
For Seniors: Playing Games in iPad's Game Center
Game Center for iPad 2 allows you to play games alone or with friends online. With iPad's Game Center, you can easily download new games and track your scores.
Some newer games have features that take full advantage of the iPad's capabilities. For example, Nova (from Gameloft) features Multiple Target Acquisition, which lets you target multiple bad guys with a single shot. iPad's built-in motion sensor and gyroscope allow you to grab the iPad as though it were a steering wheel and rotate the device to simulate a real driving experience.
1

Tap the Game Center app icon on the Home screen and sign in, if necessary.

The Game Center home screen appears.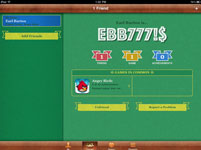 2

If you want to play against friends, tap Friends.

The Friend page appears.

After you have added a friend and both of you have downloaded the same games, you can play online together if you want.
3

Tap the name of the friend you want to play.

A list of games you have in common appears.
4

Tap the name of a game you have in common.

At this point, some games offer you an invitation to send to the friend, letting them know that you want to play now —if so, wait for your friend to respond, which he does by tapping Accept or Decline on his device. The game's opening screen appears.
5

If you want to play a game alone, tap Games and then tap the name of the game you wish to play.

The game's opening screen appears.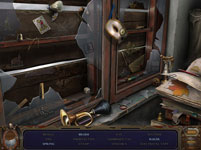 6

Whether playing with a friend or alone, tap Play to start playing based on whatever rules the game has.

Your scores mount up as you play.
7

When you're done playing, tap either Friend or Game in Game Center.

If you're playing with a friend, both your scores are listed. If you're playing alone, you can compare your scores with others around the world who have also played the game recently.