For Seniors: Play Videos on iPad 2
For Seniors: Play Videos on iPad 2
You can watch videos you've recorded, movies, podcasts, and TV shows on your iPad 2 with the Videos app. Videos are played on the iPad's gorgeous screen, but if you want to display the video on a larger screen, you can use iPad's AirPlay to send your iPad movies to your TV.
1

Tap the Videos app icon on the Home screen to open the application.

The Videos app appears.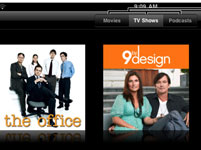 2

Tap the Movies, TV Shows, or Podcasts tab, depending on which one you want to watch.

A list of videos in that category appears.
4

Tap the Play button.

The movie, TV show, or podcast opens and begins playing, and a Progress bar appears showing how many minutes you've viewed and how many remain. Video playback controls appear under the video window.

If you don't see the bar, tap the screen once to display it briefly, along with a set of playback tools at the bottom of the screen.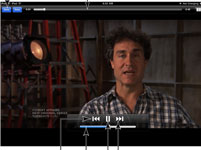 5

Control the video playback as needed, using the video controls.

Tap the Pause button to pause playback. Tap the Play button that appears to restart the video. To move forward or backward in the video, tap the circular button on the Playback Progress bar and drag the button to the right or left.

Tap the circular button on the Volume slider and drag the button left or right to decrease or increase the volume, respectively.
6

To stop the video, tap the Done button on the Progress bar.

You're returned to the information screen.

Note that if you've watched a video and stopped it partway, it opens by default to the last spot you were viewing. To start a video from the beginning, tap and drag the circular button on the Progress bar all the way to the left.