For Seniors: Organize iPad 2 Applications on Home Screens
For Seniors: Organize iPad 2 Applications on Home Screens
Your iPad 2 can display up to 11 Home screens. You organize iPad apps (applications) on these various Home screens. The main Home screen contains preinstalled apps; other Home screens are created to contain any apps you download or sync to your iPad.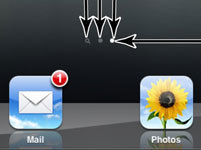 1

Tap the Home button to open the last displayed Home screen.

At the bottom of any iPad Home screen (just above the Dock), a magnifying glass icon represents the Search screen to the left of the primary Home screen; dots that appear to the right of the magnifying glass icon indicate the number of Home screens; and a solid dot specifies which Home screen you're on now.
2

Flick your finger from right to left to move to the next Home screen.

To move back, flick from left to right.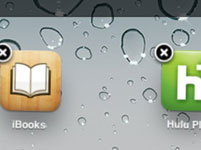 3

To reorganize apps on a Home screen, press and hold any app on that page.

The app icons begin to jiggle (see Figure 9-6).
4

Press, hold, and drag an app icon to another location on the screen.

While you press, hold and drag the app, the other app icons start jiggling.
5

Tap the Home button.

The icons stop jiggling, and the icon you moved stays where you dragged it.

To move an app from Home screen to another, while the apps are jiggling, you can press, hold, and drag an app to the left or right to move it to the next Home screen.