Capture Your Own Videos with the iPad's Built-in Cameras
Capture Your Own Videos with the iPad's Built-in Cameras
In iPads, two video cameras that can capture video from either the front or rear of the device make it possible for you to take videos that you can then share with others.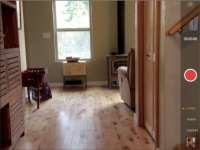 2

Tap and slide the line of words below the red Record button so that Video becomes the orange selection.

This step switches from the still camera to the video camera (as shown).
3

If you want to switch between the front and rear cameras, tap the icon near the top-right corner of the screen (as shown).

It takes one tap to move between camera and video.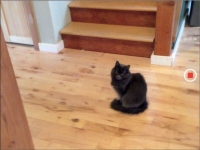 4

Tap the red Record button shown in the figure to begin recording the video.

The Record button turns into a red square when the camera is recording, as shown.
5

To stop recording, tap the Record button again.

A thumbnail link to your new video displays in the bottom-left corner of the screen.
6

Tap the video to play it, share it, or delete it.

In the future, you can find and play the video in your gallery when you open the Photos app.

Before you start recording, make sure you know where the camera lens is (in the top-center portion of the device on the front and top-right side of the back when holding iPad in a portrait orientation) — while holding the iPad and panning, you can easily put your fingers directly over the lens!