How to Save Files to SkyDrive from Office Applications
How to Save Files to SkyDrive from Office Applications
You can click an Office document in a SkyDrive folder to edit it within the corresponding web-based application — but what if you want to save a file to your SkyDrive from within your traditional hard drive–based Office program? No problem! Just follow these steps: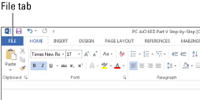 1

Click the File tab in Word, Excel, PowerPoint, or OneNote.

You can save any of these documents to SkyDrive.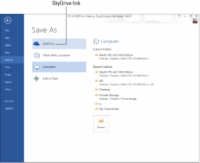 3

Click SkyDrive.

If you haven't used SkyDrive so far in this computing session, you're prompted to enter your Microsoft account login information.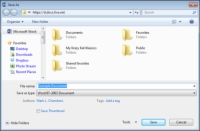 4

Click the destination SkyDrive folder (or click Browse to select a SkyDrive folder).

After a moment, you see a standard Save As dialog box where you can enter a filename and pick a document format.
5

Click Save.

You might experience a bit of "busy time" as your Office application uploads the file to your SkyDrive.