Turning Off and On Network Discovery on Your Windows 7 Home Network
Turning Off and On Network Discovery on Your Windows 7 Home Network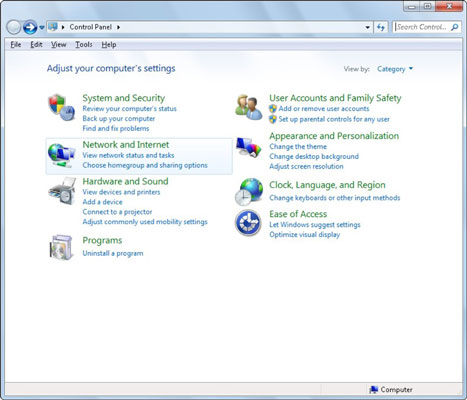 14
Open the Windows Control Panel, and then click Network and Internet.
The Network and Internet window appears.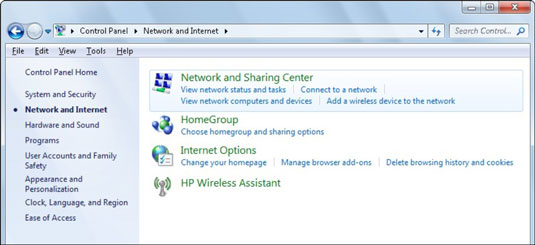 24
Click Network and Sharing Center.
The Network and Sharing Center window appears.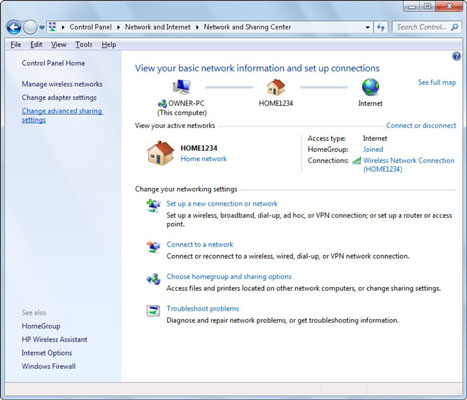 34
In the left pane, click Change Advanced Sharing Settings.
Windows creates separate network profiles for each of your networks (for example, Home or Work and Public).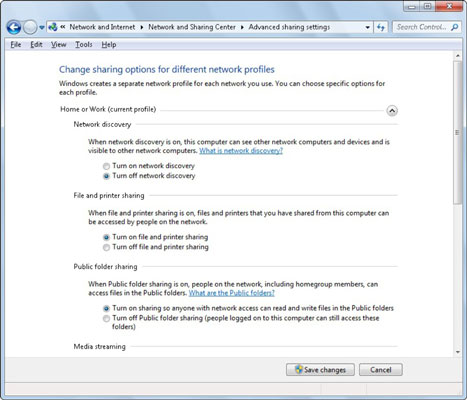 44
Under the profile you wish to change, scroll to the Network Discovery section and click Turn Off Network Discovery or Turn On Network Discovery (default). Click Save Changes.
Follow these steps as needed to later turn off (or on) network discovery.
Network discovery requires the following services to be running on your computer: DNS Client, Function Discovery Resource Publication, SSDP Discovery, and UPnP Device Host. Additionally, Windows Firewall (and any other firewalls on your network) must be configured to allow network discovery. Refer to Windows Help and Support for more details.