How to View Performance Information in the Windows 7 Action Center
How to View Performance Information in the Windows 7 Action Center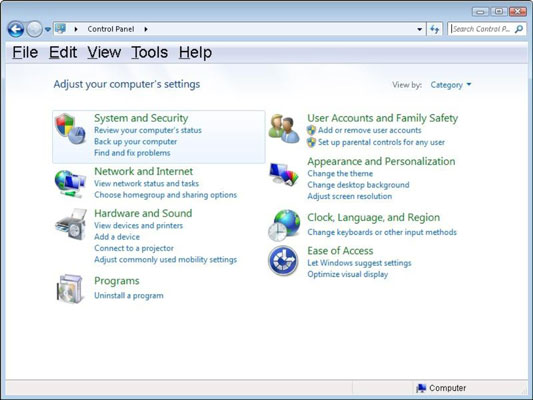 14
Open the Windows Control Panel, and then click System and Security.
The System and Security window appears. Under Action Center, you can access other Control Panel items, such as troubleshooting computer problems and restoring your computer to previous settings.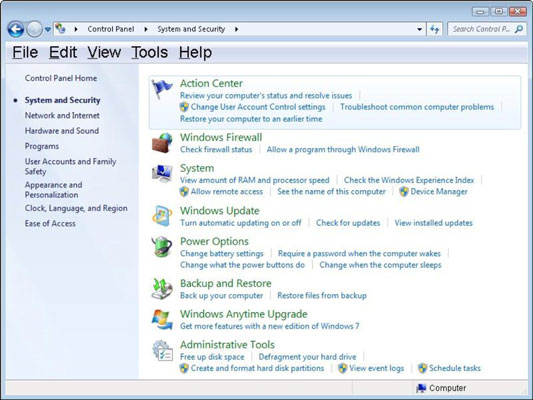 24
Click Action Center to access additional Control Panel items.
The Action Center window appears.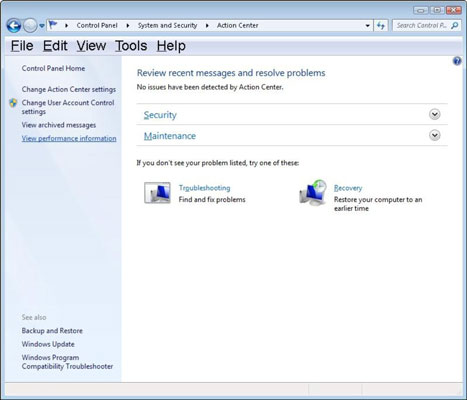 34
In the left pane, click View Performance Information.
The Performance Information and Tools window appears. From this screen, you can change numerous settings, including visual effects, indexing options, power settings, disk cleanup, and many others.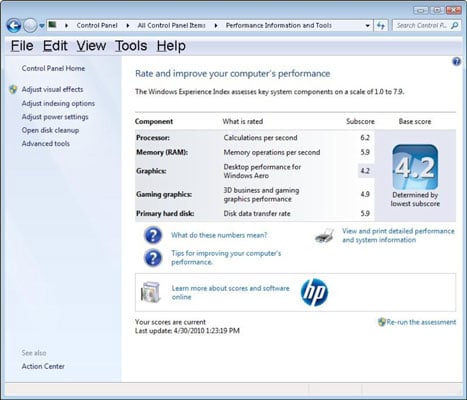 44
View your computer's performance information or change any settings as desired.
If you want a printed copy of the performance details, click the View and Print Detailed Performance and System Information link on the right side of the window.