How to Share Miscellaneous Files and Folders on a Windows 7 Home Network
How to Share Miscellaneous Files and Folders on a Windows 7 Home Network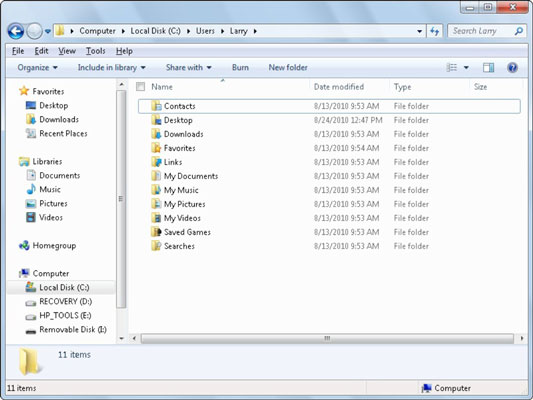 17
Open Windows Explorer and browse to the desired file or folder you want to share.
Display the file or folder in the left or right pane of Windows Explorer.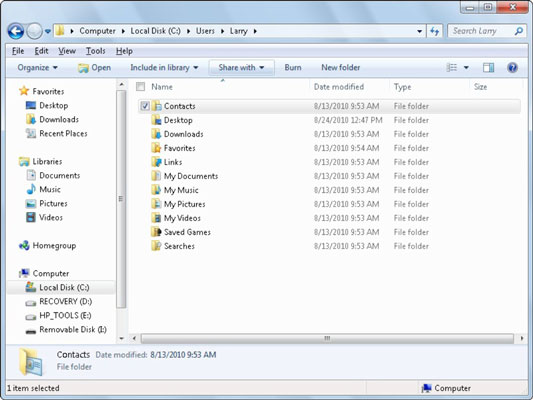 27
Select the desired file(s) or folder(s) and click Share With from the menu bar near the top of the Explorer window.
The Share With drop-down menu appears.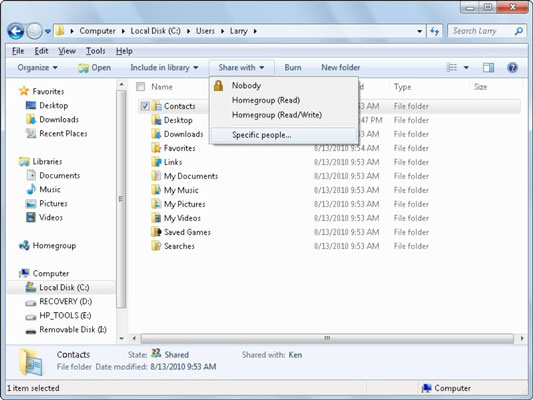 37
Select Nobody, HomeGroup (Read), HomeGroup (Read/Write), or Specific People.
If you choose Specific People, continue with the remaining steps. If you choose any other option, you're done — the selected file(s) or folder(s) are shared with the homegroup or with nobody.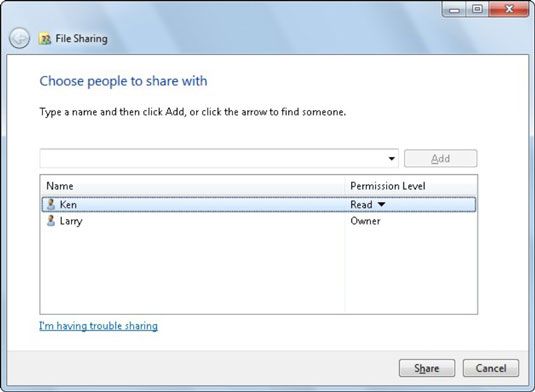 47
Type the username of the person you want to share with, or click the arrow to the right of the dialog box and select the person from the drop-down menu. Click Add.
The person is added with Read permission.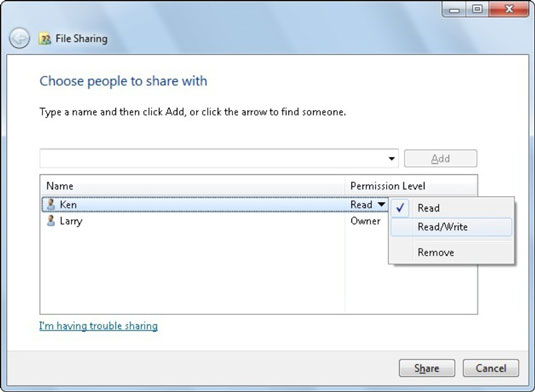 57
To change the permission level, click the name of the person you want to change permission for, and select Read, Read/Write, or Remove.
Selecting Remove will remove file sharing for that person.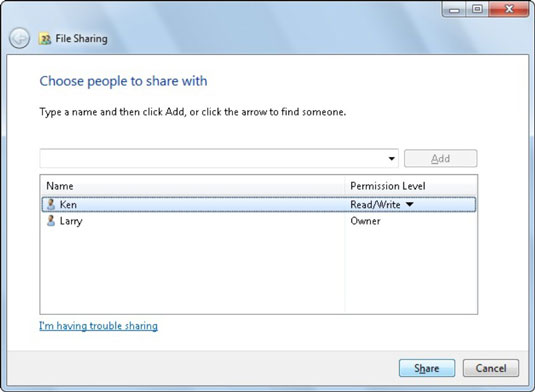 67
Click Share.
Windows confirms that your file(s) or folder(s) is now shared.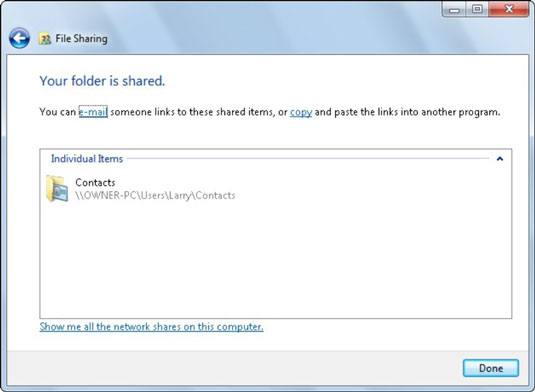 77
You can click the E-mail link to launch your e-mail program, or the Copy link to copy the path to your network share(s) and let others know they now have access. Click Done.
The selected file(s) or folder(s) are now shared with the people you specified.