Creating and Backing Up an EFS Security Certificate in Windows 7
Creating and Backing Up an EFS Security Certificate in Windows 7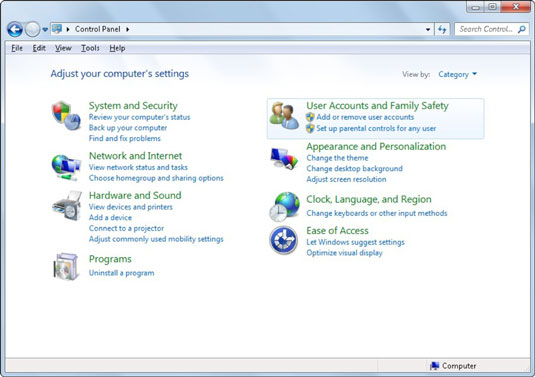 110
Open the Windows Control Panel, and then click User Accounts and Family Safety.
The User Accounts and Family Safety window appears.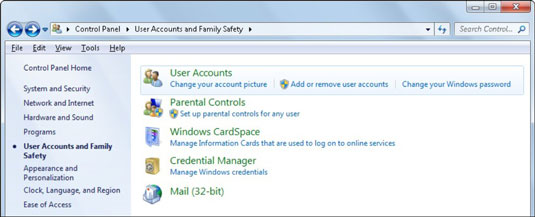 210
Click User Accounts.
The User Accounts window appears.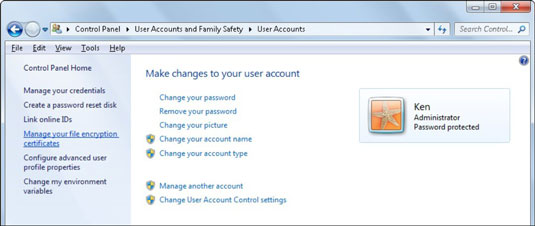 310
In the left pane, click Manage Your File Encryption Certificates.
If this option isn't listed in the left pane, you haven't yet set up an Encrypting File System (EFS). Refer to Windows 7 Help for further details.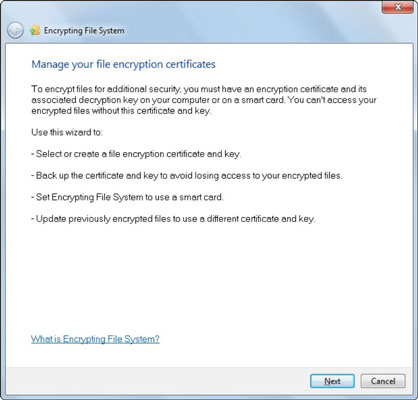 410
In the Encrypting File System dialog box, click Next.
The Select or Create a File Encryption Certificate screen appears.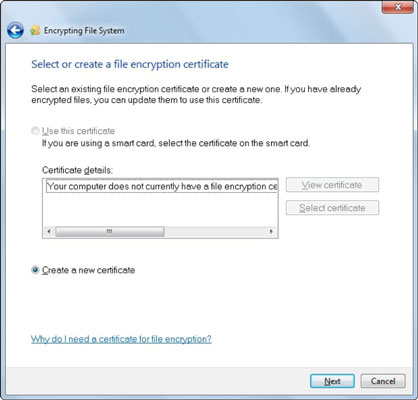 510
Select Create a New Certificate and click Next.
Next, you choose which type of certificate you would like to create.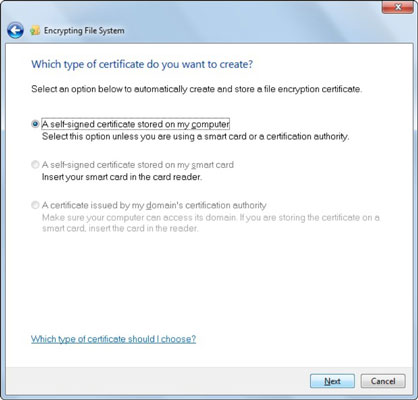 610
Select A Self-Signed Certificate Stored on My Computer and click Next.
Windows creates a certificate for you.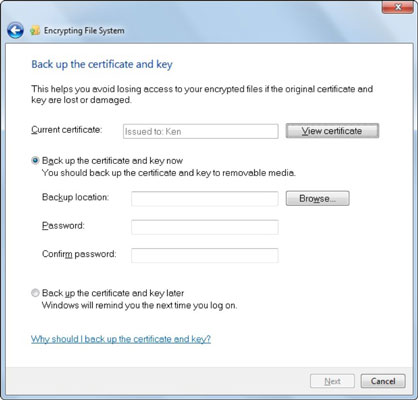 710
Click View Certificate to view the certificate.
The certificate and its details are displayed on the various tabs.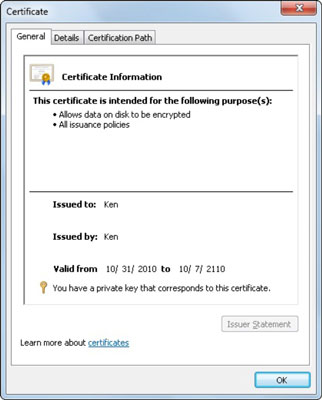 810
Click OK.
The Back Up the Certificate and Key screen appears.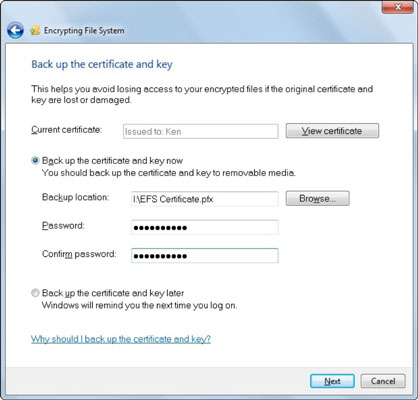 910
Select Back Up the Certificate and Key Now and click the Browse button. Browse to the location you would like to store your certificate. Give the certificate a name, enter a password, and click Next.
You may want to store your certificate on a removable USB drive.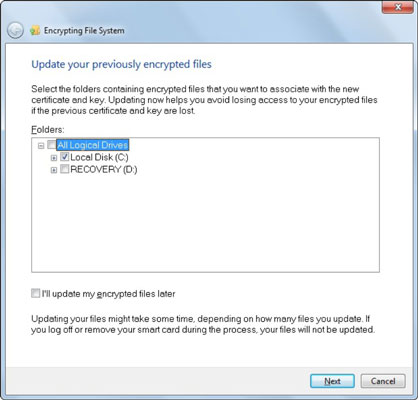 1010
Select the individual files and folders (or the entire drive) that you would like to associate with the newly created (and backed up) EFS certificate and key. Click Next.
Windows updates your encrypted files and folders with the new certificate and key. This step will take some time depending on the amount of data that is encrypted.