How to Restore Your Windows Firewall Default Settings
How to Restore Your Windows Firewall Default Settings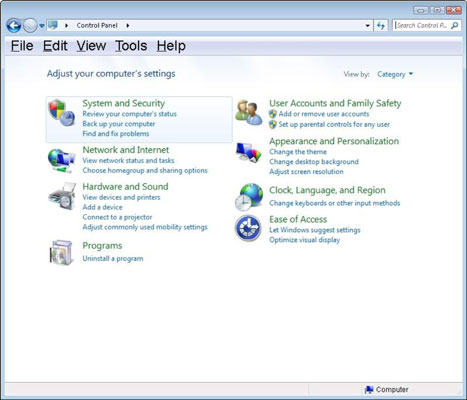 15
Open the Windows Control Panel, and then click System and Security.
The System and Security window appears.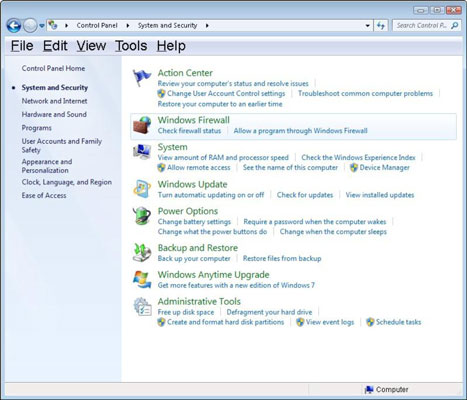 25
Click Windows Firewall.
The Windows Firewall window appears.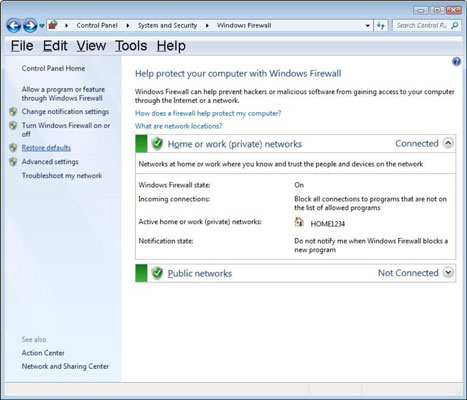 35
In the left pane, click Restore defaults.
The Restore defaults window appears.

45
Click the Restore defaults button.
The Restore Defaults Confirmation dialog box appears.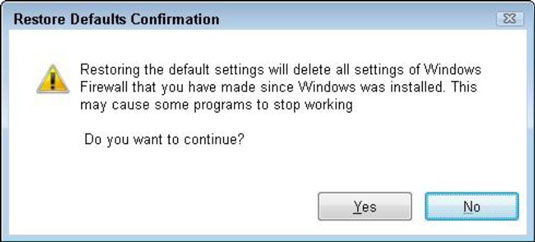 55
Confirm that you want to restore your Windows Firewall to its default settings by clicking Yes.
Windows 7 restores Windows Firewall to the default settings.