How to Configure Microsoft Xbox 360 on Your Home Network
How to Configure Microsoft Xbox 360 on Your Home Network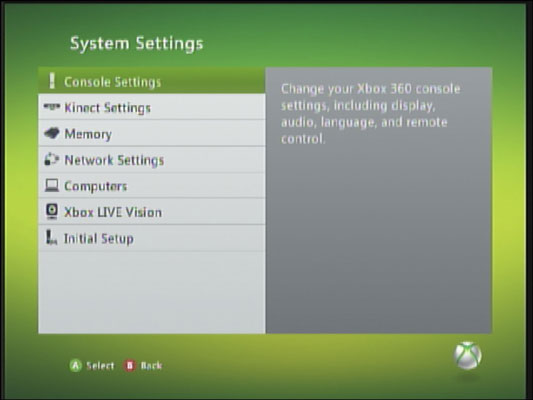 14
Using your Xbox controller, navigate to the My Xbox menu and select Console Settings. Use your controller to navigate down the menu and select Network Settings.
On the left side of the controller, you'll see a four-way directional button (known as a D-pad) that lets you maneuver around the screen to select menu items. In the middle, you'll see a single, lit button with a stylized X on it: This is the Guide button, used to turn the console on and off and to open the Guide or system settings.
On the right side, you'll see four buttons (A, B, X, and Y) used to take actions on the screen. Typically there will be a guide onscreen for which button to use for a particular action (for example, A to save, B to go back). If you're in doubt, the A button is usually your first choice to select a menu item that you've highlighted on the screen with D-Pad.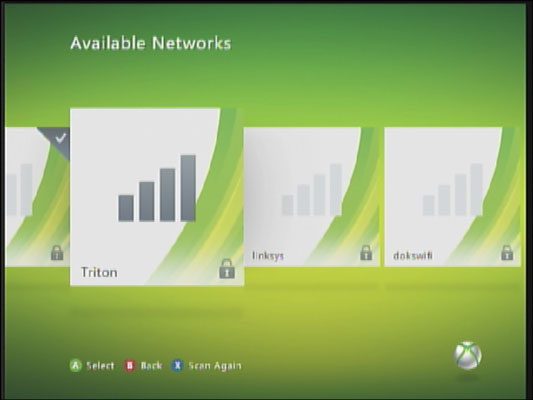 24
Select your wireless network from the list of SSIDs that appears on the screen.
If you weren't prompted to select a network, click the Configure Network option and then the Basic Settings tab. In the screen that appears, select the Wireless Mode button and then click Scan for Networks. Find your network's SSID in the list that appears and select it.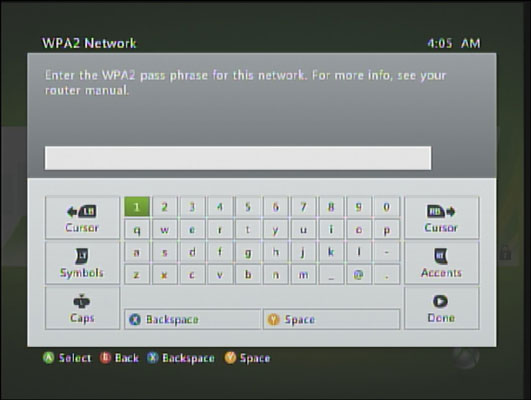 34
When prompted, enter your network security credentials (your WEP or WPA passphrase), and click Done.
Your console will connect to your home network and the Internet and will then connect to an Xbox Live server to confirm the connection is working correctly.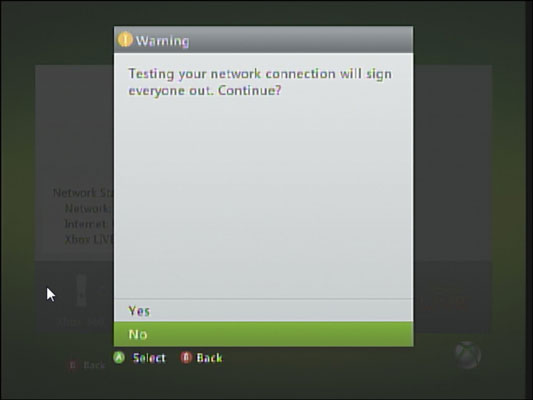 44
If prompted, select Yes to log out of your account and begin the test.
If your connection fails in any way, your console will prompt you with troubleshooting steps. The most common issue you'll run into is a mistyped passphrase.