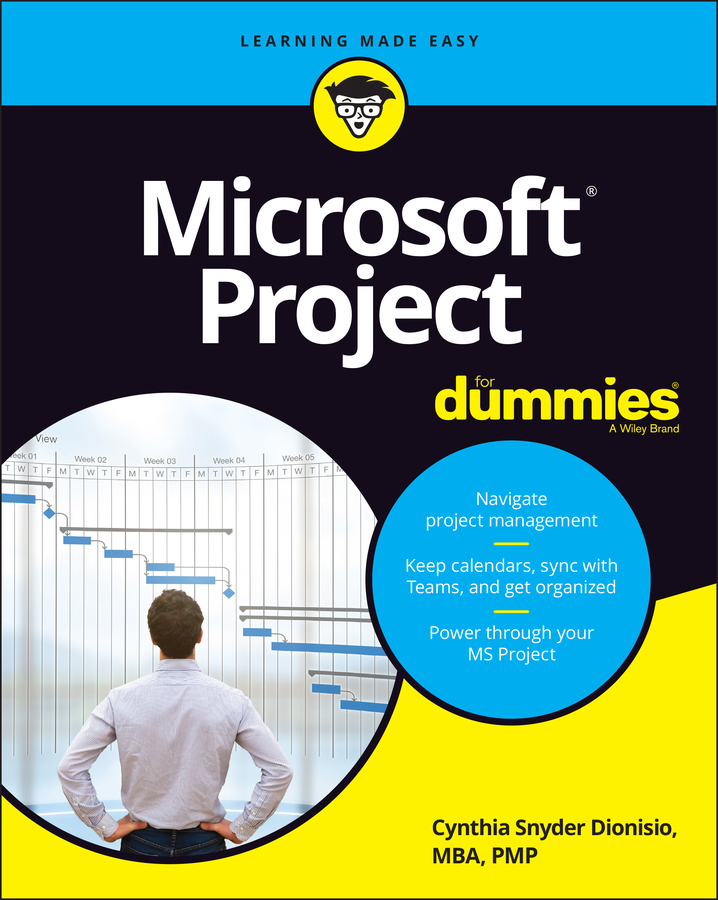 Microsoft Project For Dummies
By: Cynthia Snyder Dionisio Published: 02-15-2022
Blow past the jargon and get hands-on, practical guidance on managing any project with Microsoft Project
Lean. Agile. Hybrid. It seems that project management these days comes with more confusing buzzwords than ever. But you can make managing your next project simple and straightforward with help from Microsoft Project For Dummies.
This book unpacks Microsoft's bestselling project management platform and walks you through every important feature, step-by-step, until you're ready to take on virtually any project, no matter the size. From getting set up for the first time to creating tasks, managing resources and working with time management features, you'll learn everything you need to know about managing a project in Microsoft's iconic software.
You'll also find:
Totally updated guidance that applies to both the desktop version and Microsoft's new subscription-based Microsoft Project Online
Helpful information on integrating Agile practices and techniques into your project
"Golden rules" that keep a project on-track and on-time
Ways to effectively manage your resources with Microsoft Project's built-in functionality
Managing a project, big or small, is no easy task. Luckily, Microsoft Project For Dummies can take a lot of the hassle out of your day-to-day life. Learn how to take advantage of this powerful software today!
Articles From

Microsoft Project For Dummies
Project
Microsoft Project For Dummies Cheat Sheet
Cheat Sheet / Updated 03-22-2022
Microsoft Project offers a tremendous wealth of functionality. It is very robust and can handle all shapes and sizes of projects, from waterfall methods to agile methods and even a little bit of both in the same project schedule. Because it is so robust, mastering it can seem a daunting process. This Cheat Sheet provides you with tips and tricks for doing what you do every day as a project manager.
View Cheat Sheet