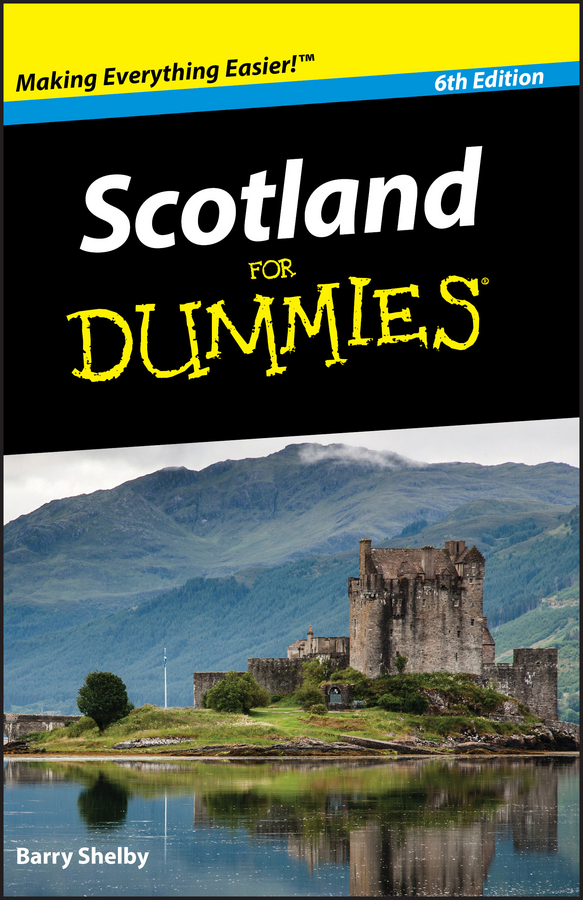 Scotland For Dummies
By: Barry Shelby Published: 04-19-2011
Enjoy sightseeing and shopping in bustling Edinburgh and Glasgow or explore unspoiled scenery and welcoming towns in the Hebridean Islands, Southern Scotland, Tayside, and the Northeast. Go from the Highlands to the Lowlands. Hike, canoe, or just relax at Loch Lomand. This friendly guide gives you the scoop on:
Edinburgh Old Town, with its intriguing winding alleyways
Accommodations that range from sumptuous 17th century hotel furnished with Gothic antiques to a secluded seaside escape, and from a 17th century laird's house to a sleek, modern and minimalist hotel
Enjoying a pint of lager in a rustic pub where the barmen wear kilts and you don't tip or touring distinctive distilleries
Cathedrals, castles and historic sites like the Calanais Standing Stones (the "Scottish Stonehenge"), Edinburgh Castle that holds the historic Stone of Destiny and Scotland's crown jewels, Doune Castle, made famous by the film Monty Python and the Holy Grail, and Glasgow Cathedral
Storied golf courses such as Muirfield, Royal Troon, and St. Andrews in the country credited with developing the sport
Touring Sir Walter Scott's mansion, Abbotsford, with it's incredible library, relics, and mementos, or paying homage to poet Robert Burns at numerous sites
Shopping for everything from fine wool knits to Caithness glass paper weights to Edinburgh Crystal to tartans and kilts to Highland Stoneware
Like every For Dummies travel guide, Scotland For Dummies includes:
Down-to-earth trip-planning advice
What you shouldn't miss - and what you can skip
The best hotels and restaurants for every budget
Whether you're looking for fun nightlife or the legendary Loch Ness monster...whether you want to explore art galleries and museums or walk craggy seacoasts, this guide gives you the flavor of Scotland so enchantingly you can almost hear the bagpipes.
Articles From

Scotland For Dummies
Sorry, there are no articles to show here.