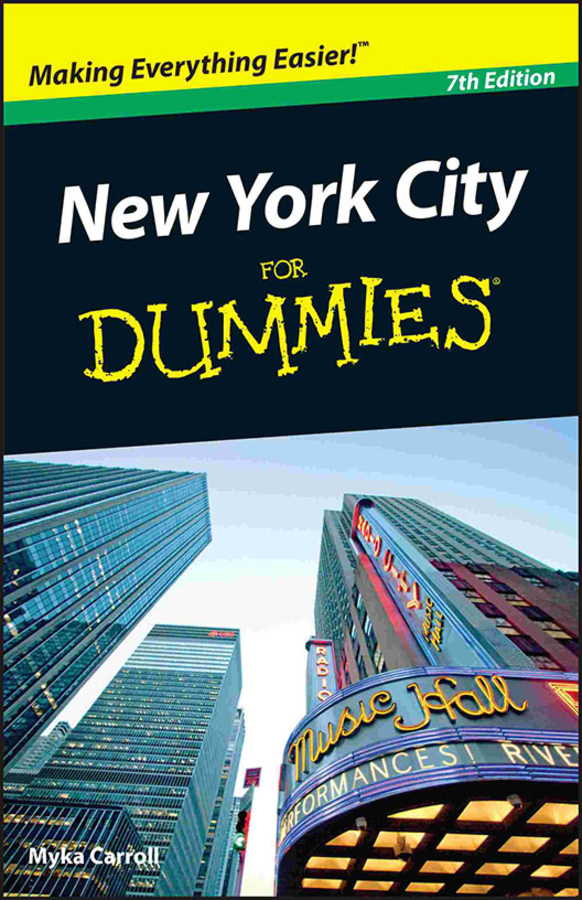 New York City For Dummies
By: Myka Carroll Published: 11-06-2012
From soaring skyscrapers to rumbling subways, power shopping to bargain-hunting, world-renowned restaurants to neighborhood delis and pizzerias, majestic cathedrals to Times Square—New York has it all. Chances are you can't do it all, but this friendly guide helps you take a big bite out of the Big Apple.
Written by a longtime local, New York City For Dummies covers all the highlights of this fast-changing city, with recommendations in every price category.
Insightful commentary and opinionated reviews. New York City for Dummies includes a shopper's guide, featuring trendy areas like SoHo, NoHo, and NoLita. It also contains information about free attractions, including the Staten Island ferry. Sample itineraries help you to make the most of your trip
With information on "must see" attractions like the Statue of Liberty, the Empire State Building, and Central Park, places to take the kids, an insider's look at the nightlife, tips on getting discount tickets to popular shows, and a Quick Concierge with all kinds of info, this guide will have you saying, "I love New York."
Articles From

New York City For Dummies
Sorry, there are no articles to show here.