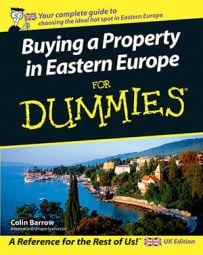 Buying a Property in Eastern Europe For Dummies
By: Colin Barrow Published: 09-15-2006
Whether you're buying a second home or looking to invest, the smart money is heading to Eastern Europe. Plan every aspect of your property investment with this expert guide that walks you step-by-step through the property market in 14 countries and helps you weigh up the rewards and the risks of choosing one location over another.
Articles From

Buying a Property in Eastern Europe For Dummies
Sorry, there are no articles to show here.