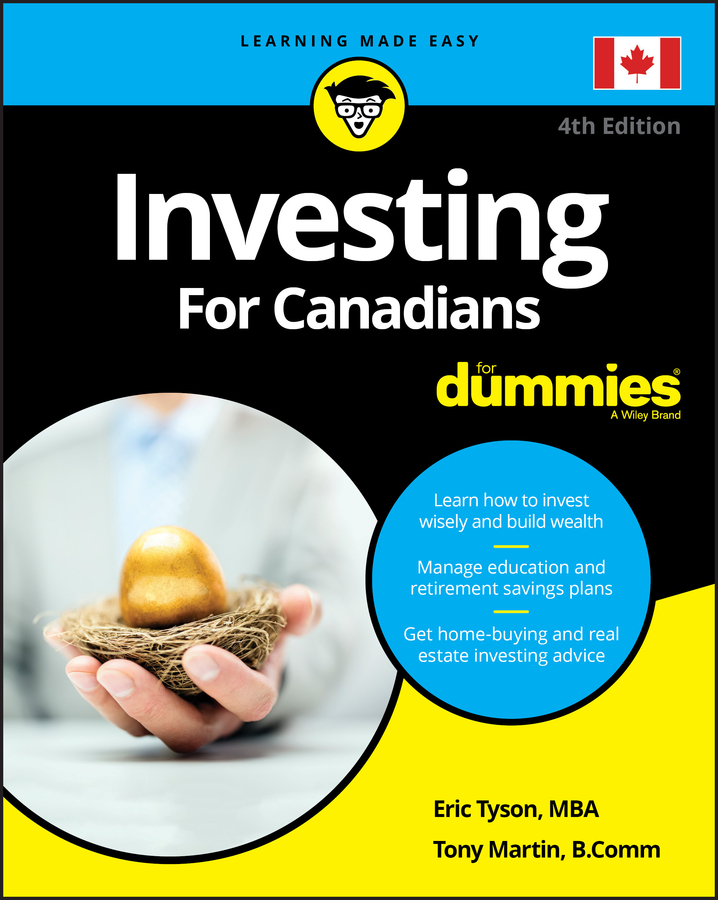 Investing For Canadians For Dummies
By: Eric Tyson and Tony Martin Published: 12-06-2018
Invest confidently—and successfully—in any climate
Making your own investment decisions can be intimidating and overwhelming. Investors have a huge array of investment options to choose from, and sorting through the get-rich-quick hype can be exhausting. Investing For Canadians For Dummies provides you with a clear-headed, honest overview of the investing landscape, helping you to determine what investments are right for your goals.
Investing For Canadians For Dummies covers all aspects of investing, including how to: develop and manage a portfolio; find the best mutual funds and exchange-traded funds; assess the value of stocks and bonds; evaluate real estate options; open and run a small business; and understand the critical tax implications of one's investing decisions.
Make smart investment decisions
Plan the portfolio that's right for you
Reach your investment goals
Get recommendations for the best mutual funds and ETFs
Novice and experienced investors alike will turn to the helpful guidance in this all-encompassing guide again and again!
Articles From

Investing For Canadians For Dummies
General (Investing)
Investing For Canadians For Dummies Cheat Sheet
Cheat Sheet / Updated 02-18-2022
Smart investing can help Canadians accomplish important financial goals like buying a home or retiring comfortably. Whether you're an investing novice or your portfolio already consists of stocks, bonds, mutual funds, or real estate, these tips for Canadian investors can help you make informed choices. Read on for advice and resources to help you maximize your investment options and avoid common missteps.
View Cheat Sheet