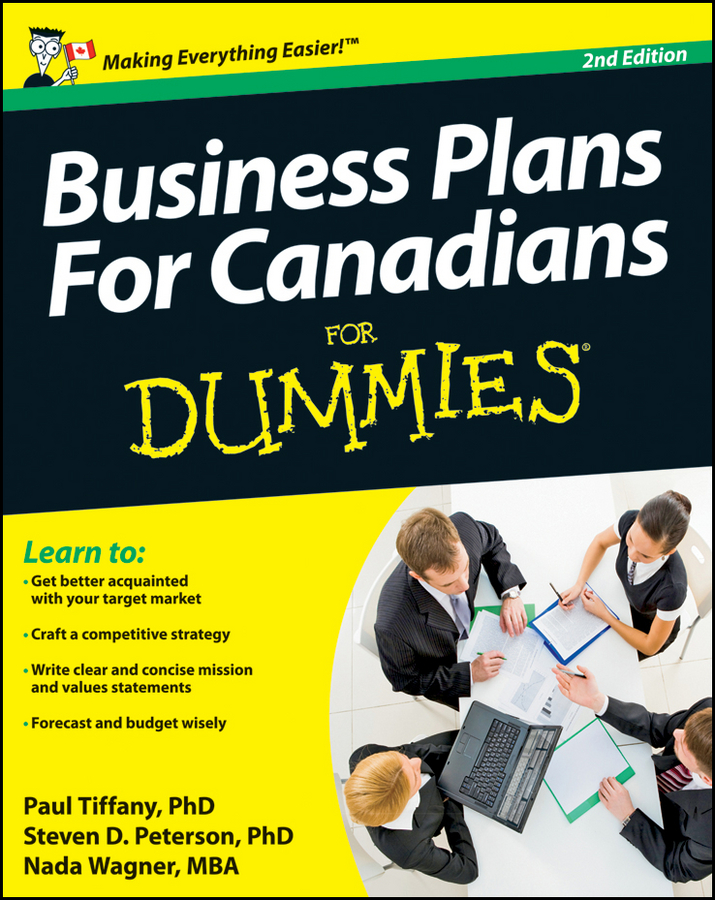 Business Plans For Canadians for Dummies
By: Paul Tiffany and Steven D. Peterson Published: 10-02-2012
The only book dedicated to helping Canadians write winning business plans, newly revised and updated
Packed with everything you need to get your business moving in the right direction—whether you're part of a large corporation or a one-person show—Business For Canadians For Dummies, Second Edition is the ultimate guide to building a better, more productive, and more profitable business. Accessible and comprehensive, the book walks you through every milestone in business planning, including creating a right-on mission statement; pinpointing the needs of your customers; scoping out the competition; simplifying all the financial stuff; staying on top of trends, and fostering a winning atmosphere for your staff.
Fully revised and updated, this new edition offers information anyone starting a business in Canada needs to know. Author and small-business expert Nada Wagner presents invaluable resources to help you write a plan, examines how government policies affect business, and looks at business trends unique to Canada. With inspiring—and cautionary—anecdotes about Canadian businesses, Business Plans For Canadians For Dummies is a fun and informative read for any entrepreneur.
Newly revised edition of the only book that helps Canadians write better business plans, loaded with all-new content
Covers the key milestones in business planning at every stage
Filled with anecdotes about real businesses to bring the concepts described vividly to life
Includes a brand new sample business plan, complete with financial documents
An invaluable resource for entrepreneurs and business owners across the country, Business Plans For Canadians For Dummies, Second Edition is the definitive book on building a business plan, and creating a better business.
Articles From

Business Plans For Canadians for Dummies
Sorry, there are no articles to show here.