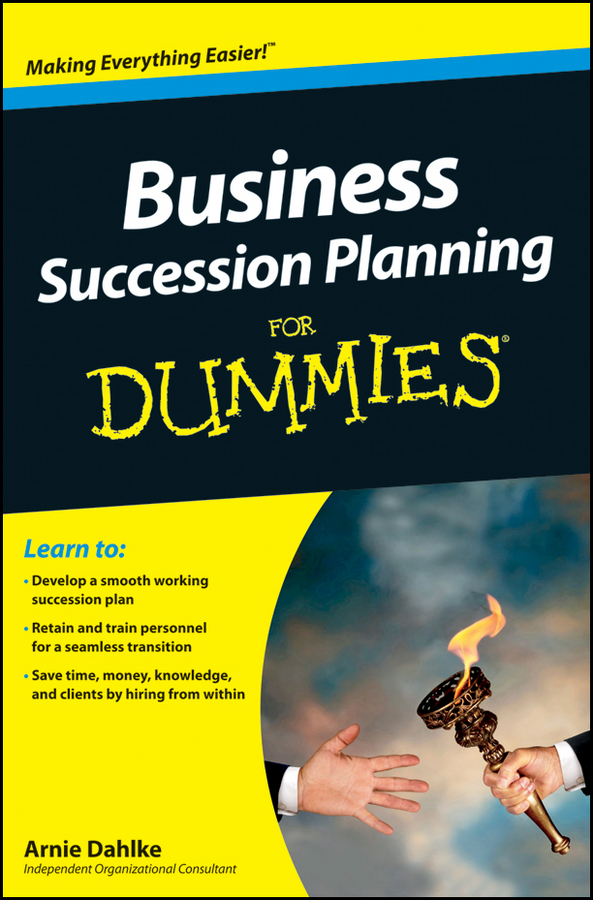 Business Succession Planning For Dummies
By: Arnold Dahlke Published: 04-10-2012
The fast and easy way to get a handle on business succession planning
While the demand for effective managers continues to grow, the retirement of baby boomers is producing a sharp decline in the ranks of available management personnel. In addition, the executives of the future are expected to be more sophisticated in order to develop and lead new global and technological initiatives. For these reasons, strategic and often long-sighted succession planning for the eventual replacement of managers at all levels has reached a critical level.
Business Succession Planning For Dummies aids managers, human resource professionals, and upper management in cultivating and retaining their existing employees to ensure the availability and capability of persons to assume leadership roles in the future. In plain English, it prepares business owners to ask the difficult questions when it comes to developing a working succession plan for their businesses key positions. This book also offers information on how to retain and train personnel within an organization so that a more seamless transition can be made when a senior leader or other important personnel retires or leaves the organization.
How to retain and train personnel for a more seamless transition
Easy-to-follow guidance on developing a working succession plan
Tips to create a plan to save time, money, knowledge, and clients by hiring from within
If you're a manager or human resources professional looking to develop a working succession plan, this hands-on, friendly guide has you covered.
Articles From

Business Succession Planning For Dummies