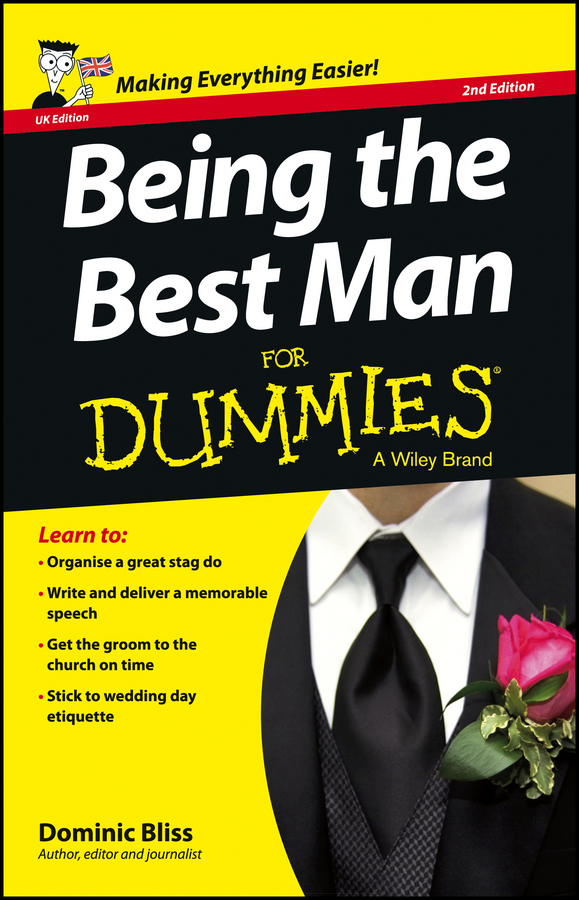 Being the Best Man For Dummies - UK
By: Dominic Bliss Published: 05-28-2013
If you're looking for practical, straight-talking advice on getting things right, look no further.
Being the Best Man For Dummies is a perfect one-stop guide to being the ideal best man. This newly updated edition includes:
Advice on organising the stag night (or weekend), including a guide to the best destinations, activities, and organisers, with contact information.
An outline of your wedding day responsibilities (in the morning, at the church, during the reception, and all points in between) plus tips on how not to screw things up.
A guide to writing a delivering a great speech, including opening lines, jokes, quotes, and more.
Ten wedding-day nightmare scenarios to avoid.
Guidance on how to dress to impress.
All that in one convenient package that also doubles as a terrific prop for the reception speech.
Articles From

Being the Best Man For Dummies - UK
Sorry, there are no articles to show here.