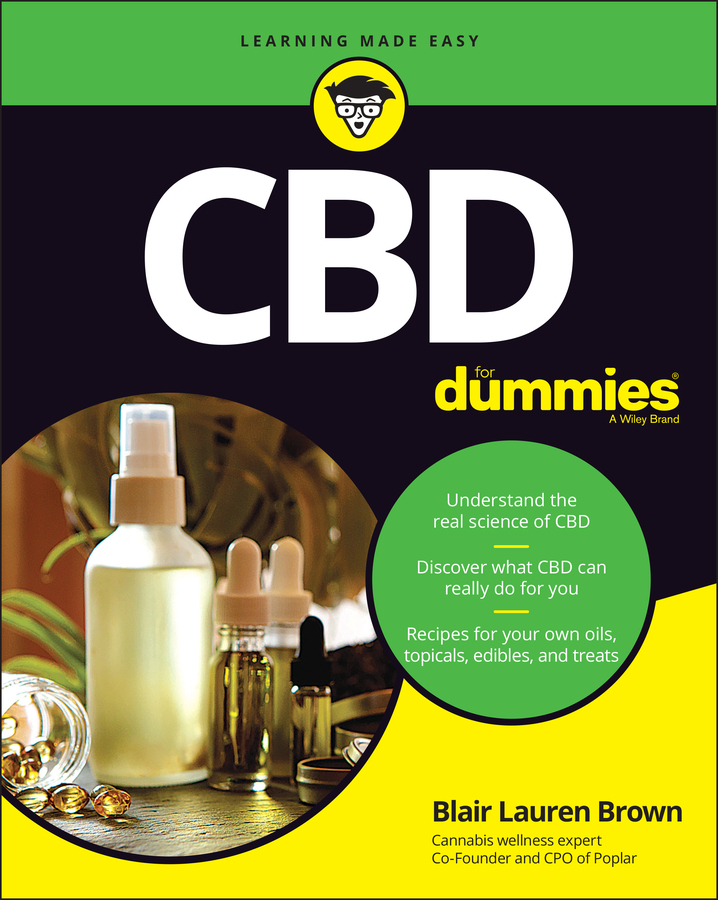 CBD For Dummies
By: Blair Lauren Brown Published: 07-07-2021
An informative, easy-to-understand resource that unveils the mysteries of CBD
CBD has emerged as a popular health product, but what's all the fuss about? CBD For Dummies reveals the reasons for the surge in interest about cannabidiol (CBD) and explains how to buy and use this remarkable product safely and responsibly. In an accessible, no-nonsense manner, author Blair Lauren Brown lays out the facts about CBD and outlines the many health conditions that may be helped by using CBD oil.
This book covers topics that people new to CBD have questions about. Highlights include:
What CBD oil is and how it works in the body
How to buy CBD from a reputable source and understanding a product's potency
Knowing what conditions can be eased with CBD, including muscle pain, inflammation, autoimmune conditions, eating disorders, mental health disorders, and neurological conditions
Preparing your own CBD edibles
Perfect for anyone interested in understanding the therapeutic potential of CBD, CBD For Dummies introduces you to everything you need to know about this cool compound.
Articles From

CBD For Dummies
Alternative Medicine
CBD For Dummies Cheat Sheet
Cheat Sheet / Updated 04-05-2022
Cannabidiol (CBD) has become popular during the past several years — and for good reason. This active compound of cannabis is proving to be beneficial to many people suffering from conditions that are either hard to treat or require prescription medicines that are hard to take. CBD has appeared just about everywhere, from grocery store shelves to gas stations to clothing stores. It can be hard to know who to trust and what companies make safe products. It's important to be able to discern fact from fiction and make choices to serve your needs, whether it's reducing pain or stress, improving your sleep, or just general supplementation.
View Cheat Sheet