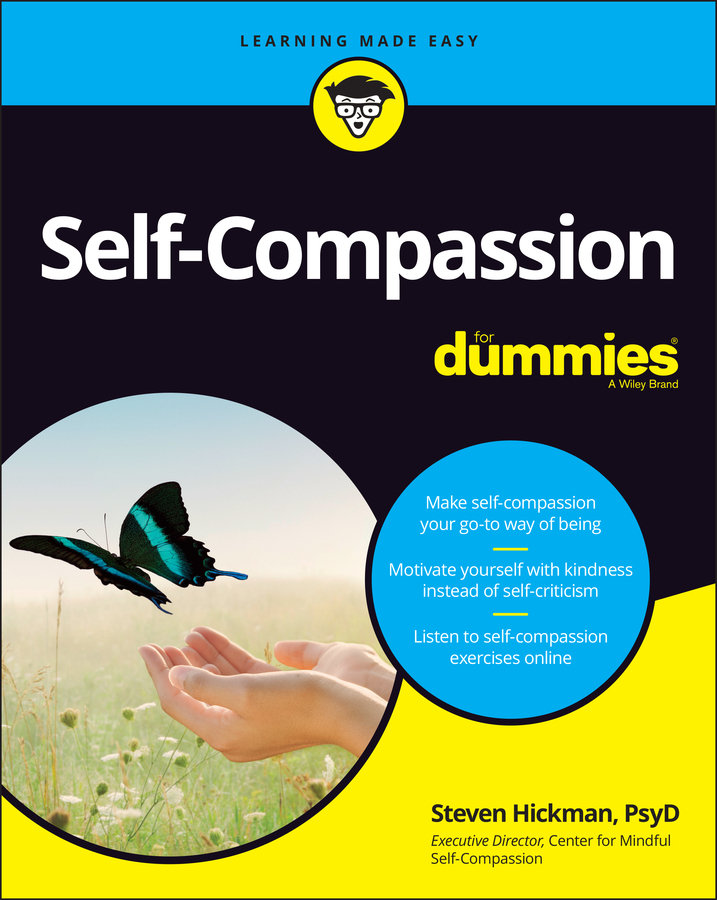 Self-Compassion For Dummies
By: Steven Hickman Published: 07-07-2021
Become your own best friend and reap the life-changing benefits!
Being kind to yourself might sound simple, but self-compassion can change your life dramatically (and most of us are WAY kinder to others than to ourselves) Self-Compassion For Dummies will help you discover self-critical thoughts and self-defeating behaviors that are holding you back from fulfilling your potential and explore how you can learn to work around these things to find your way to more joy and satisfaction. We often think being hard on ourselves will help motivate us to be better people, but Dr. Steven Hickman's review of the research finds that just the opposite is true. When you learn to love and appreciate yourself completely (as an imperfect human with messy feelings and uncomfortable thoughts), you free yourself up to achieve great things. This book will show you how!
Befriending yourself and coping mindfully with the challenges of everyday life is easy with this practical guide. You'll learn how to give yourself a taste of your own medicine by turning understanding, acceptance, and love—stuff you already do for others all the time—inward.
Discover the research behind self-compassion and learn how it can help you face your insecurities and life a fuller life as a result
Cultivate feelings of self-worth, acceptance, and love for someone who really deserves it—you!
Explore the potential of self-compassion to address self-criticism, perfectionism, shame, self-doubt, anxiety, and anger
Work through evidence-based exercises and practices to easily master the art of self-compassion as a daily way of being and not just an esoteric exercise
Now more than ever, we need to offer support and love to ourselves. Thankfully, this is a skill we can all develop with a little help from Self-Compassion For Dummies.
Articles From

Self-Compassion For Dummies
General (Emotional Health)
Self-Compassion For Dummies Cheat Sheet
Cheat Sheet / Updated 03-09-2022
Self-compassion is a resource that every person possesses. When you encounter difficulty, when you fail at something, fall short in your efforts, or make a mistake, you may find that you hear the voice of an inner critic berating you for being imperfect. The key to finding a way through these inevitable challenges that life hands you is to be able to deploy the practice of self-compassion as soon as you are aware that you are struggling or suffering in some way. With steady and persistent practice, you can navigate more smoothly through the periodic storms that we all encounter in life.
View Cheat Sheet