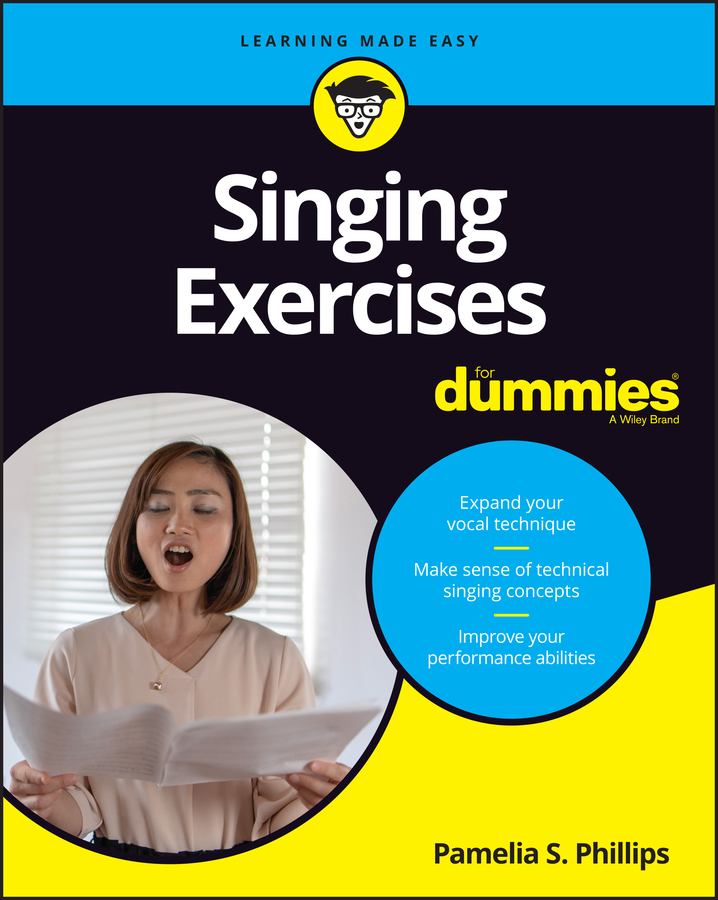 Singing Exercises For Dummies
By: Pamelia S. Phillips Published: 07-28-2020
Build your voice upÂand bring the house down!Â
Some people are born with naturally beautiful voices, but even the best can get better by applying training that can make a performance truly soar. Singing Exercises For Dummies shows you how to do just that. Following the drills and exercises found both in the book and online examples, youÂll be able to refine your technique; develop consistency, power, and endurance; and increase your vocal range so you can achieve a voice that stands out from (and always wows) the crowd!Â
Professional singing coach and respected performer Pamelia S. Phillips is your friendly tutor and guide, starting you out with warm-ups and instructions on correct posture before leading you melodically through the intricacies of scales, chords, rhythm, pitch, tone, and much, much more. Â
Advance your technique and controlÂ
Work out your rangeÂ
Harmonize with othersÂ
Practice like a proÂ
Whether youÂre studying under a tutor or are working to your own plan, Singing Exercises For Dummies will have you quickly scaling up the ladder to vocal perfectionÂand even more! Â
P.S. If you think this book seems familiar, youÂre probably right. The Dummies team updated the cover and design to give the book a fresh feel, but the content is the same as the previous release of Singing Exercises For Dummies (9781118281086). The book you see here shouldnÂt be considered a new or updated product. But if youÂre in the mood to learn something new, check out some of our other books. WeÂre always writing about new topics!
Articles From

Singing Exercises For Dummies
Sorry, there are no articles to show here.