Connect your PC to a peer-to-peer workgroup so that you can communicate with other computers. Peer-to-peer workgroups are typically found in small or home offices.
You can connect your computer to one of two wire-based networks: a large network that someone is employed to manage or a smaller, peer-to-peer network.
The key to joining a specific workgroup is to supply your laptop with the workgroup's name. That way, your laptop appears on a list with other computers in the workgroup, and it makes workgroup resources (printers and hard drives) easier to locate.
For this task, you need to use the Control Panel's System and Maintenance icon. Follow these steps:
Open the System and Maintenance icon.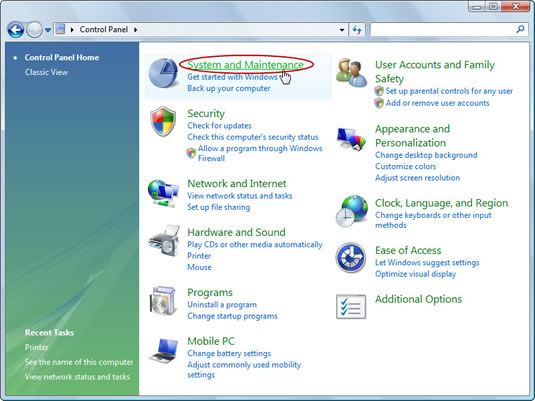 You'll find it in the Control Panel.
In Windows Vista, click the Change Settings link in the Computer Name, Domain and Workgroup Settings area.
If you're asked for permission here, click the Continue button.
In Windows XP, click the Computer Name tab.
The tabs all look like hanging files you'd see in a drawer.
Click the Change button.
The Computer Name Changes window appears.
In the Workgroup text box, type the name of the computer workgroup.
Typically, the name is WORKGROUP, and that's okay. If you chose something else for your local workgroup, put that name into the box.
Click OK to close the various dialog boxes, and close any other windows you opened.
At this point, you may have to restart your laptop for the changes to take effect. Do so when prompted.
About This Article
This article can be found in the category: