The information age offers many new opportunities and just as many (if not more) challenges. The vast amount of data available to organizations of all types empowers advanced decision-making and raises new questions of privacy and ethics. Whether you are undertaking a blockchain data analytics project or engaging with data in any way, there are certain regulation and data privacy laws you should be aware of.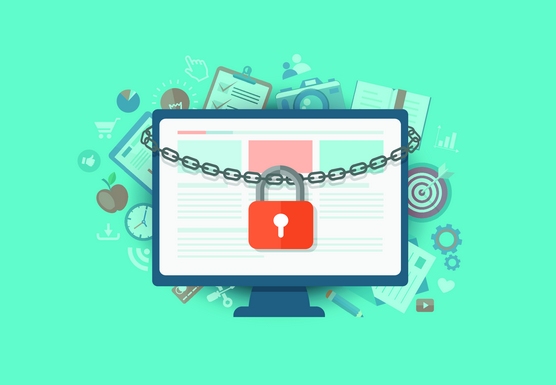 ©Shutterstock/La1n
Consumer protection groups have long been voicing concerns about how personal data is being used. In response to discovered abuses and the recognition of potential future abuses, governing bodies around the world have passed regulations and legislation to limit how data is collected and used.
Although collecting a few pieces of information about a customer may seem innocent, it doesn't take long for accumulated data to paint a picture of an individual's personal characteristics and behavior. Knowing the past behavior of someone makes it relatively easy to predict the person's future actions and choices. Predicting actions has value for marketing but also poses a danger to an individual's privacy.
Classifying individuals in data
The concern is that personal data has been, and will continue to be, used to classify individuals based on their past behavior. Classifying individuals can be great for marketing and sales purposes.

For example, any retailer that can identify engaged couples can target them with ads and coupons for wedding-related items. This type of targeted advertising is generally more productive than general marketing. Advertising budget can be focused on target markets that provide the greatest ROI.

On the other hand, knowing too much about individuals may violate a person's privacy. One instance of a privacy violation was a result of the Target Corporation's astute data analysis. Target's analysts were able to identify expectant mothers early in their pregnancy based on their changing purchasing habits. When a new expectant mother was identified, Target would send unsolicited coupons for baby-related items.

In one case, the coupons arrived in the mail before the mother had shared that she was pregnant; her family found out about the pregnancy from a retailer. Privacy is such a difficult issue because legitimate actions can violate a person's privacy.
Identifying criminals
Another aspect of privacy is when criminals, or other individuals who deliberately want to operate anonymously, hide their identities from exposure. Privacy may be important to the general population, but it's a necessity for criminal activity. The ability to deny, or repudiate, some action is crucial in avoiding discovery and capture, and to any subsequent defense. Money laundering and fraud are two activities in which privacy and anonymity are desired to obfuscate illegal activity.

On the other hand, law enforcement needs the ability to associate actions with individuals. That's why laws exist that protect the general public but allow law enforcement to conduct investigations and identify alleged perpetrators.

Protecting the privacy of law-abiding individuals while identifying criminals has become important across a spectrum of organizations. To enable law enforcement to deal with online privacy issues, legislative bodies have passed various laws to address those issues directly.
Common privacy laws
Here are a few of the most important privacy-related laws you'll likely encounter and may be compelled to satisfy:
Children's Online Privacy Protection Act (COPPA): Passed in 1998, COPPA requires parental or guardian consent before collecting or using private information about children under the age of 13.
Health Insurance Portability and Accountability Act (HIPAA): Passed in 1996, HIPAA modernized the flow of health care information and contains specific stipulations on protecting the privacy of personal health information (PHI).
Family Educational Rights and Privacy Act (FERPA): Passed in 1974, FERPA protects access to educational information, including protection for the privacy of student records.
General Data Protection Regulation (GDPR): Passed in 2016 (and implemented in 2018), GDPR is a comprehensive regulation from the European Union (EU) protecting the private data of EU citizens. Every organization, regardless of location, must comply with GDPR to conduct business with EU citizens. The EU citizen must retain control over his or her own data, its collection, and its use.
California Consumer Protection Act (CCPA): Passed in 2018, CCPA has been called "GDPR lite" to imply that it includes many of the requirements of GDPR. CCPA requires any organization that conducts business to protect consumer data privacy.
Anti-Money Laundering Act (AML): AML is a set of laws and regulations that assists law enforcement investigations by requiring financial transactions to be associated with validated identities. AML imposes requirements and procedures on financial institutions that essentially make it very difficult to transfer money without leaving a clear audit trail.
Know Your Customer (KYC): KYC laws and regulations work with AML to ensure that businesses expend reasonable effort to verify the identity of each customer and business partner. KYC helps to discourage money laundering, bribery, and other financial-based criminal activities that rely on anonymity.
Want to learn more? Read our article to learn how to prevent data privacy disasters.
About This Article
This article can be found in the category: