Creating the perfect urban garden is one thing. The right tool makes or breaks a gardening job. Using a hoe to dig a hole for planting a tree is like eating soup with a fork. It's just not the right tool for the task.
Hand trowels and cultivators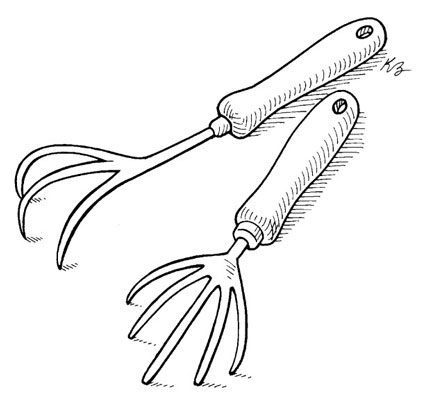 Hand tools are perfect for gardening in raised beds, containers, and window boxes. A hand trowel has a plastic, wooden, or metal handle and a curved metal or plastic blade that comes to a point at the end so you can scoop soil and dig small holes. You can also use it to dig out weeds or even transplant small perennial flowers.
Metal is more durable than plastic, but plastic is lightweight and comes in bright colors that make it easier to find when you set it down in the garden.
Shovels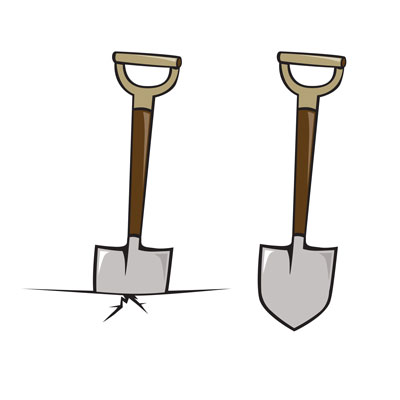 Shovels and spades are two important tools for the garden. A spade has a flat blade that's best for digging holes, while a shovel has a round one that's best for digging and moving soil, mulch, and fertilizer. If you have to choose one, get a shovel. It's still functional as a digging tool, but allows you to scoop and spread other materials better than a spade.
There are two versions of shovels to consider — long- and short-handled types. Long-handled shovels give you more leverage when digging holes, while a short-handled shovel is easy to work with in tight places. Select a short-handled shovel with a D-shaped grip for easier handling and use. Metal-handled shovels are more durable than wooden-handled ones.
Hoes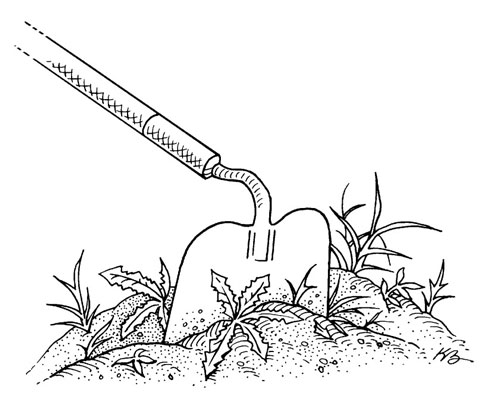 There's a lot you can do with a good hoe. Hoes can help you build raised beds, create furrows for planting, dig holes, weed, and hill potatoes. There are many different types of hoes available to choose from.
Some, such as the oscillating hoe, are specific for weeding, while others, such as the swan neck hoe, have a curved handle that allows you to stand more upright and have less stress on your back.
Hand pruners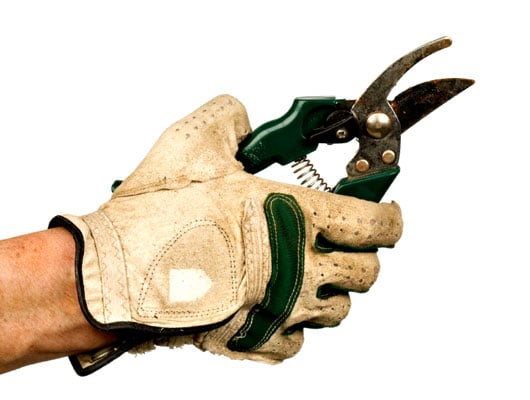 If you're growing trees, shrubs, roses, or perennial flowers, a good pair of hand pruners are essential. Hand pruners cut the small stems and branches of these plants. Getting the one that fits your hand well is key. There are hand pruners for left-handed folks, right-handed people, small hands and large hands. It's best to "try a few on" before purchasing one.
Hand pruners come in two types. Anvil hand pruners cut by pressing a sharp blade into a soft metal anvil in the bottom. These are least expensive and are best used for soft, woody branches like raspberries.
Bypass pruners feature two blades that cut like a scissors. These are more expensive than anvil pruners, but will cut larger branches on roses, shrubs, and small trees more easily. If you maintain your hand pruners well by cleaning, oiling, and sharpening them annually, they should last many years.
Garden clothes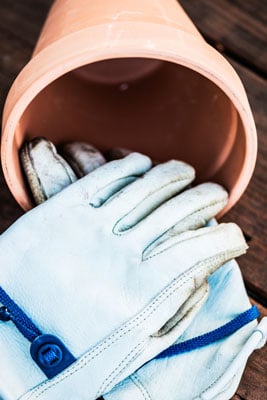 Most urbanites love fashion, and they want to look good in the garden, too. But garden clothing should be as much about functionality as fashion. Sure, you can buy the latest Gucci mud boots and color coordinate it with your designer hat, but gardeners need to be practical, too; focus on protective gloves, a hat to keep the sun at bay, and footwear you can rinse off easily.
Buckets and baskets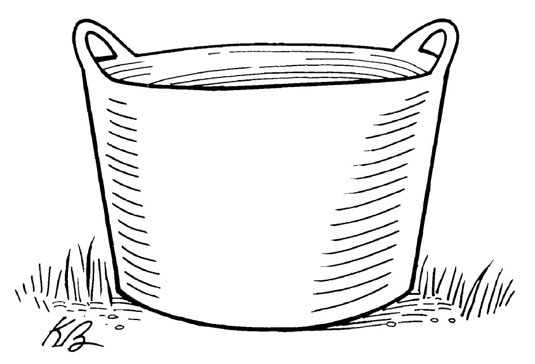 A city gardener needs a practical device to carry tools, plants, soil, compost, and seeds around in. The simpler the better. A simple, colorful rubber garden tub is lightweight, durable, flexible, and easy to use in the garden.
More chic wicker baskets are great for cutting flowers and herbs. There are metal wire baskets that are great for harvesting vegetables. You can simply wash off the soil from your produce right in the basket. When in doubt, there's always the 5-gallon plastic pail. They are sometimes free and as versatile as your imagination.
Watering hoses and wands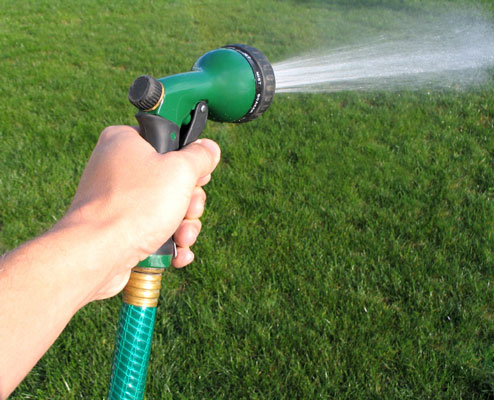 Having a watering system that's easy to use, convenient, and close by is important. Vinyl or plastic hoses are the cheapest way to go, but if you're having issues with hoses kinking, use a more expensive rubber hose. They are heavier, but worth it in convenience. Get a hose that's long enough to reach to all parts of your garden.
It's also important to get a good watering wand. Watering wands differ from watering nozzles in that they emit a gentle spray of water onto your plants. Some more sophisticated nozzles have multi-spray head options that include a gentle spray option. Use watering wands and the gentle spray option on the nozzle for tender seedlings, small flowers, and young plants.
Wheelbarrow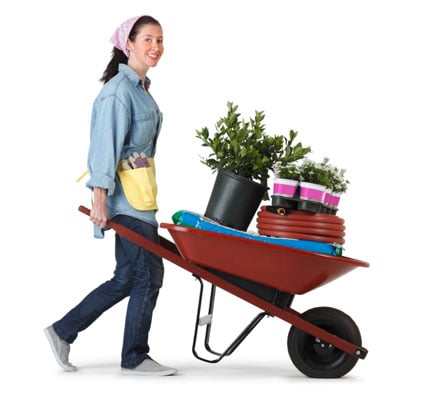 Although most city gardeners may not have the need to move large quantities of soil, compost, fertilizer, and mulch around, in bigger yards a wheelbarrow may be essential. The one-wheeled types fit into close quarters, making delivering heavy materials much easier. Garden carts have two wheels and are better balanced but need more room to maneuver.
Composter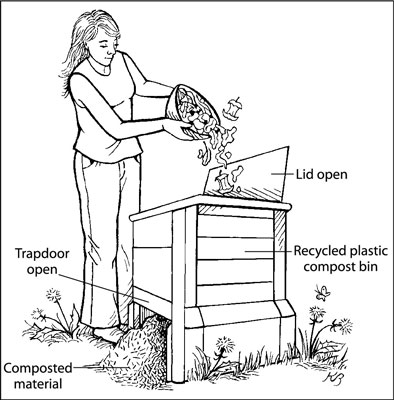 It's clear that in a small-space urban lot having a commercial composter offers many advantages. It's compact, built to last, and most importantly, looks good in the landscape and hides your compost. You want a unit that will keep out rats and other city critters, be functional, and look good.
Garden shed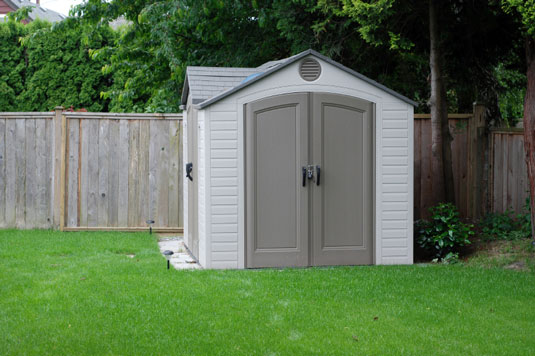 This is really stretching the tool list, but realistically, where are you going to store all these essential tools? Many city dwellings are short on storage space to start with. A simple garden shed offers a weather-proof, safe place to store not only tools but fertilizers, pesticides, hoses, and pots. You can build your own shed if you're handy or buy a pre-fab one at the local lumber yard.
About This Article
This article is from the book:
This article can be found in the category: