To get the best used car, know the prices, actual value, vehicle options, mileage, and condition of the make, model, and year of your targeted automobile.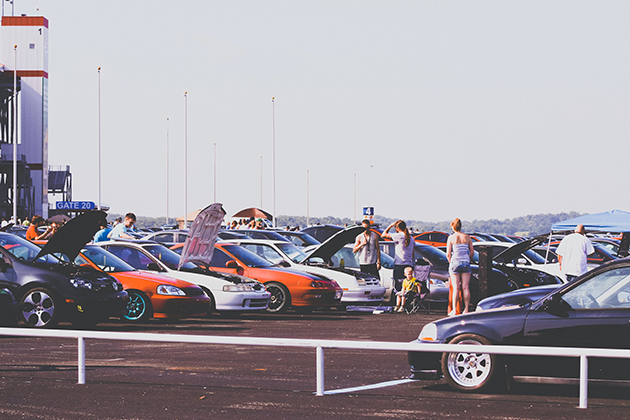 Do not talk with a car salesperson, or an owner selling a car, other than exchanging some pleasantries and indicating you are just gathering information. Do not fall in love with a specific car that you must have!

First, develop a plan. Arm yourself for the contest of wills you are to about to enter. Remember, with no plan, there'll be little or no savings on the price of the car you buy. If you own a vehicle, are you going to sell it privately, donate it for a tax deduction, or attempt to trade it in when you purchase a newer vehicle?
Research to price your current vehicle.

The following websites have programs that will help you establish a price for your current car or truck, including trade-in, private sale, and dealer values.

You should also check vehicles, currently for sale, that will compete price-wise with yours. Look to

You can ask CarMax for an appraisal.

Advertise your vehicle.

If selling a car yourself, again, Craigslist is a good free site to list your vehicle for sale. AutoTrader charges a listing fee, but is widely used. Include as many photos as allowed on internet sites. Videos, such as those posted on YouTube, may also be possible. Heck, even try putting a "For Sale" sign in the window. They really do still work!

Trade-in your car or truck.

The price you get will be lower than if you sell it yourself, since many trade-ins get auctioned. If your car is an absolute gem, a dealer may put it on the lot for sale. Think price negotiation. Also, sales tax may be paid on the newer vehicle you purchase.

A few states allow the dealer to deduct the trade-in value from the price of the newer car or truck you buy. You only pay sales tax on the difference between the two values.

Keep in mind the two negotiations: the price you get from a trade-in, or private sale, and the price you pay for the newer vehicle. The difference between comes directly out of your pocket.

Research pricing, mileage, condition, and colors of exterior and interior of used vehicles.

Accept only what satisfies your desires and your wallet. Use many of the strategies you used in pricing your older vehicle. Use the same internet resources you used to sell your vehicle to look for local available vehicles that match your thinking. In your searches, put in how far out you want to look — 50 miles, 100 miles, or . . . ?

Talk to your local bank or credit union loan officer.

Get an idea of what you can afford. It will give you an alternative to compare when a dealer bombards you with car loan options. Don't just look at a proposed monthly payment and assume you can meet that amount. What is the total cost of financing? How many years will you be paying for a vehicle dropping in value every month?

Select some vehicles from internet and classified searches to go see.

This can be the fun part of buying a used vehicle. Get prepared with small info packets on each specific vehicle you select. Print out data from internet sites and cut out data from classified ads in print publications. Phone or e-mail sellers to verify those vehicles are still available for sale. Make appointments so somebody will be there to answer any questions.

Check out the vehicles you selected.

Be cool. Even if a car or truck looks like a beauty, curb your enthusiasm a bit. Remember that exclamations like, "Wow, this looks cool" are clear buying signals and can make a seller more firm in price negotiations. Each positive exclamation could cost you.

Don't disparage the vehicle either. That can just make the seller angry. However, you should politely ask questions about your concerns. Of course, you should definitely road test the vehicle if you are interested in a possible purchase.

Don't buy the first, or even the second, vehicle you check out and test drive. You ought to see the others you selected for viewing that day. You need some examples to make comparisons on what you like and don't like. Walk away, but promise to consider the vehicle after you see others you made appointments to see.

Make a deal on the vehicle you like.

Offer to purchase at a price at least 10 percent to 15 percent lower than the asking price. If the seller refuses to come down on the price, consider walking away. Make certain you express that you like the vehicle very much at the price you are offering. Tell the seller that you would want your mechanic to check the vehicle before sealing the deal.

If you do walk away, leave clear written contact information with the seller and express that you would be happy to hear from him, or her, if your offer becomes acceptable. Then keep searching and making offers acceptable to you until the right deal comes through.

Get the vehicle checked by an Automotive Service Excellence (ASE) Certified Technician or a mechanic you trust.

If you can find an ASE Certified Master Technician, tested and certified in all eight automotive and light truck service skill areas, it would be ideal. Paying $75.00 to $125.00 for a thorough pre-purchase inspection could save you lots of money in future repairs.

Ask if you can observe the inspection in progress and go along on the test drive. Also, ask for a written report or a filled out checklist of the results.

Finally, when a deal goes through, make certain you get a bill of sale and the vehicle's title signed over to you.

If financing part of the purchase price, check again with your bank, or credit union, before accepting a financing plan from any seller. Take the best and safest loan deal that won't leave you owing more money than the car is worth.
Happy car hunting!
About This Article
This article can be found in the category: