To increase one block at the beginning of a row in filet crochet, you create two double crochet stitches for the top of the increase block. To increase additional blocks, you follow the same steps as for one block. The only difference is how many additional chain stitches you make for the additional blocks.
Here's how to increase one block at the beginning of a row.
At the end of the row that precedes the row you're going to increase, turn your work.
You prepare the work just like when creating a regular new row.
Chain (ch) 2.
This step makes the base of the first increase block.
Chain 3.
Complete the turning chain of the block's first double crochet (dc) stitch.
Double crochet in the fourth chain from the hook.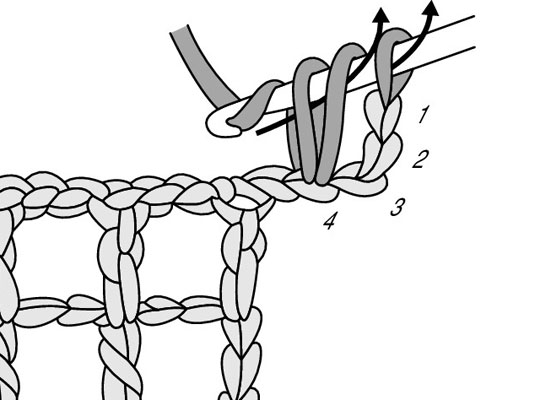 This step completes the second double crochet stitch of the block.
Double crochet in each of the next 2 chain stitches.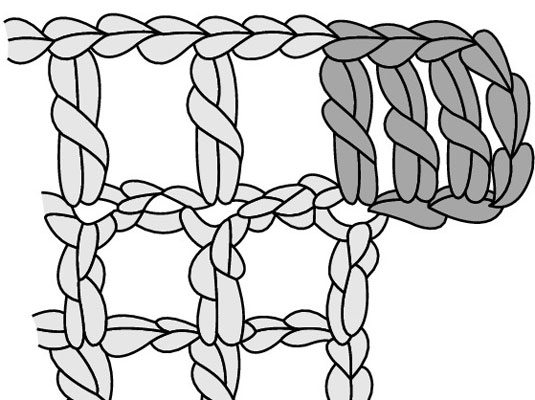 The first block increase is complete. Continue making blocks or spaces across the row.
About This Article
This article can be found in the category: