The Role of the Violin in Classical Music
The Role of the Violin in Classical Music
From the very beginning of classical music, the violin has played an extremely prominent role in all orchestral music. In fact, the violin section plays much of the melody in every piece of classical orchestra music you're likely to hear.
Whereas a piano has 88 sets of strings, a violin has only 4. These strings stretch all the way down the length of the instrument, fastened on top by the pegs and on the bottom by the tailpiece. From the pegs at the top, the strings make a long journey over a small piece of wood (called the nut), down the fingerboard, and over a bridge-like piece of wood (called, logically, the bridge), to Grandmother's house (the tailpiece).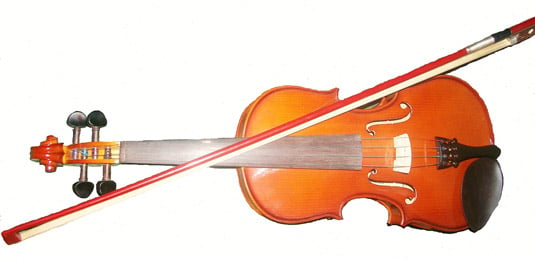 A violin with a bow.