Richard Wagner and His Role in Classical Music
Richard Wagner and His Role in Classical Music
Liszt liked to call his daring style of music, filled with unusual harmonies and structures, "Music of the Future." (Perhaps it's a good thing for classical music that he never heard gangsta rap.) But the prime proponent of "Music of the Future" was Richard Wagner (1813–1883).
Wagner (pronounced "VAHG-ner") became Liszt's friend and brother in arms — or, more precisely, son-in-law in arms: Wagner married Liszt's daughter Cosima (after courting her away from her first husband). If you want to know a bit more about Wagner, read on.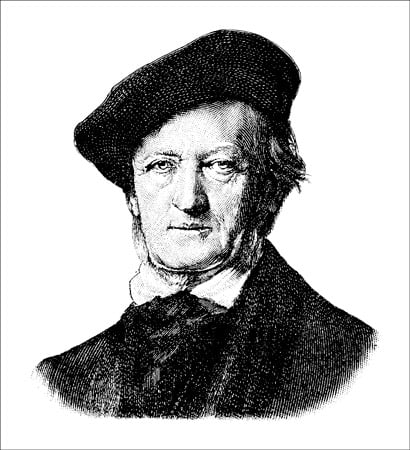 Richard Wagner, the height of German Romantic music.