What is the AutoRap App?
AutoRap is a mobile application designed to auto-tune your voice to music. Because of the application's nature, the majority of available musical content is rap and hip-hop. The folks at Smule.com designed the app to be fun and easy to use. The application uses several auto-tune filters to break your voice into bits and then reorganizes it to match the music you have selected.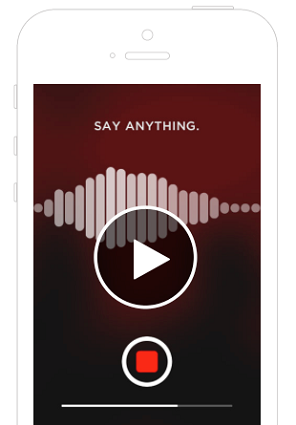 Credit: Image courtesy of Smule.com.
AutoRap is available on Android and iOS.
Smule developers have created other similar applications, such as Magic Piano, Sing! Karaoke, Songify, and many more! Check out their other applications if you enjoy this one.
How to download AutoRap
The application is available for free through the iOS App Store and Android's Google Play. If you want to download the application, follow these easy steps:
Go to the appropriate store for your device.

If you are on your mobile device and used one of the links above, skip to step 6.

In the store's search box, type "Smule AutoRap."

Tap the Search button or magnifying glass next to the search box.

Locate the AutoRap application from your search results (usually the first application listed).

Tap Install or Get to download and install the application.

Open the application and have fun!
Keep in mind AutoRap is not available for the Windows Phone.
When you first launch AutoRap, you must allow access to your device's microphone or the application will not work.
AutoRap subscriptions and free-play
Because of the high demand for new music and copyright issues, only the first two songs are free. All other music is accessible by collecting free-plays or paying for a subscription. The first song changes regularly. The second song sadly has remained "Turkey Burgers" for an extended time.
If you are a concerned parent, be forewarned that recurring in-app purchases (subscriptions) are possible.
AutoRap provides three subscription options to choose from. Subscriptions are listed as follows:
One week: $2.99

One month: $7.99

One year: $39.99
Don't forget that all three subscriptions auto-renew at the end of their cycle. Make sure to cancel the subscription before the start of a new period or you will be billed again.
Not to worry, an option is available for those of you who do not want to spend money. Reading articles and watching advertisements can earn you free-plays. All free-play content is nicely arranged in an easy-to-use tile layout. Simply select a tile, complete the task, and collect free-plays.
Some tiles give more free-plays away than others and only allow you to collect from each tile once. Once the tile/link has been used, the link will no longer be available on the tile screen. Read, watch ads, and complete special offers as much as you want!
2 ways to record an AutoRap song
Using the application is easy! Find a song you like, or use one of the two free songs, and then choose from two different ways to record your voice.
Talk (AutoRap)

Rap (freestyle)
If you choose Talk, all you need to do is talk into your device's microphone. If you choose Rap, the song plays in the background and you have to sing/rap into the microphone without any auto-tune features applied. When the song has finished, you can battle with others in the AutoRap community or save and share it with friends via text message, email, Facebook, or Twitter.
When you opt to AutoRap instead of freestyle, make sure to speak clearly or the song will sound like a jumbled mess.
It doesn't matter if you have "street cred" or not, AutoRap does a pretty good job of turning anything you say into hip-hop or rap.