Franz Schubert and His Role in Classical Music
Franz Schubert and His Role in Classical Music
No discussion of classical music would be complete without Schubert. Beethoven was 20 when his future pallbearer Franz Schubert ("SHOE-bert") was born. Shrewdly observing that every great composer of the Classical period eventually moved to Vienna, Schubert chose to save the plane fare and just be born there.
As with Mozart, melodies poured from Schubert like honey from the bottle; after one piece was finished, he simply began another. And his melodies are extremely hummable — even in his symphonies.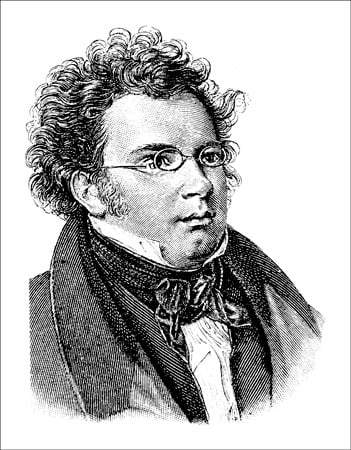 Franz Schubert (1797–1828), one of the most prolific songwriters in history.