Felix Mendelssohn and His Role in Classical Music
Felix Mendelssohn and His Role in Classical Music
Felix Mendelssohn (1809–1847) was a child of privilege, but his contribution to classical music is undeniable. His father was a banker; his grandfather (Moses Mendelssohn) was a philosopher. After his parents discovered Felix's immense natural abilities, they helped Felix begin developing his great potential.
Like Mozart, he started composing early, but Mendelssohn's childhood music is even more mature-sounding — especially the Octet for Strings (written at age 16) and the Overture to Shakespeare's play A Midsummer Night's Dream (written at age 17).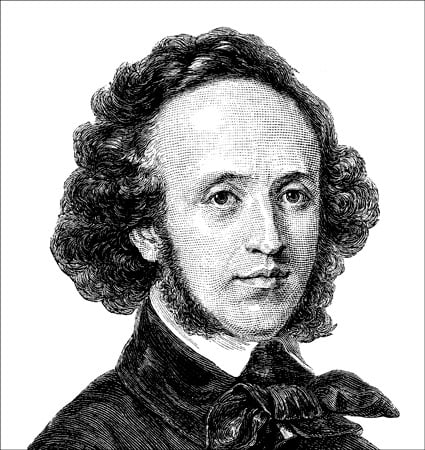 Felix Mendelssohn, the man who rediscovered Bach.