Classical Music Orchestration Made Easy
Classical Music Orchestration Made Easy
Classical music is daunting to some. Here's a little orchestration made easy. In addition to volume and speed, another important factor in determining how classical music sounds is who's playing it. That doesn't mean people; it means instruments.
Playing with sound colors
Orchestration is the art of assigning all the notes in a particular piece of music to the different players of the orchestra. Depending on how the composer makes these assignments, she can completely change the effect that the music has on the audience. The same notes that sound nasal and sharp when played on an oboe may sound smooth and sweet when played on a flute.
Multiply those variations by the 30-odd different kinds of instruments in a standard orchestra, and you get a hint of the incredible possibilities available to the composer.
Notating orchestrations
When you orchestrate, you write down each player's part on a gigantic sheet of staff-lined music paper that looks like this.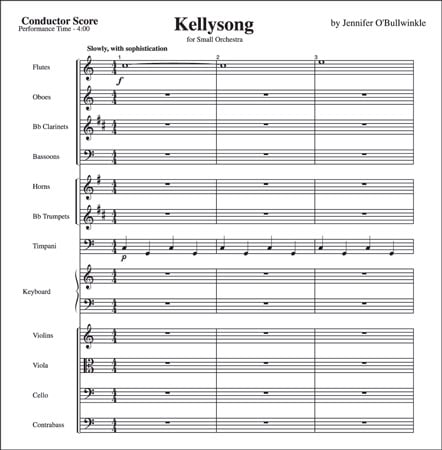 A sheet of score paper, showing which instruments play what.