Military Aircraft: Rotary-Wing Aircraft
Not all helicopters are created equal, especially in the military. Certain abbreviations let you know the particular role of rotary-wing aircraft: UH for utility helicopter, AH for attack helicopter, CH for cargo helicopter, and OH for observation helicopter. The following sections break down these categories in more detail.
Utility helicopters
From air assault operations to the command and control mission to the life-saving flying medical and rescue crews, utility helicopters serve as one of the primary contingents of military rotary-wing aviation. Examples of this type of aircraft range from the UH-60 Blackhawk to the HH-65 Dauphin.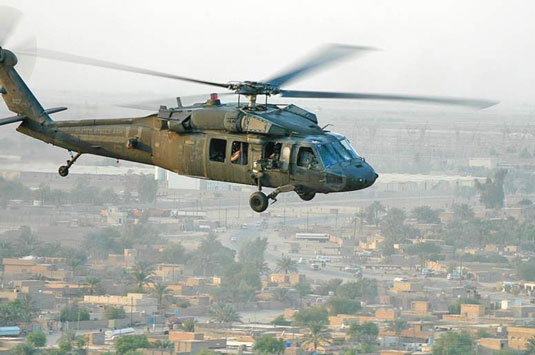 www.army"/>
UH-60 Blackhawk (U.S. Army).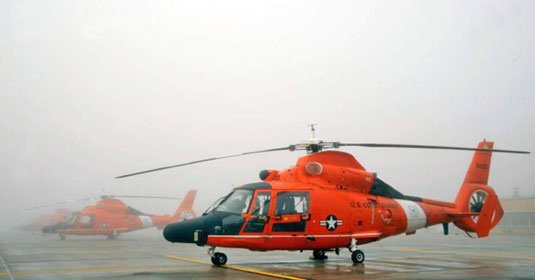 ht"/>
HH-65 Dauphin (U.S. Coast Guard).
Attack helicopters
Attack helicopters primarily function as anti-tank weapons platforms and support infantry forces on the ground. The mission of the attack helicopter is multifaceted; one of its main jobs is as a first-strike weapon, crossing deep into enemy territory to destroy air defense assets prior to fixed-wing bombing campaigns.
The two primary services that use this type of aircraft are the U.S. Army and U.S. Marine Corps, which both commonly have troops engaged in close combat. The U.S. Army utilizes the AH-64 Apache, and the U.S. Marine Corps utilizes the modernized AH-1 Cobra.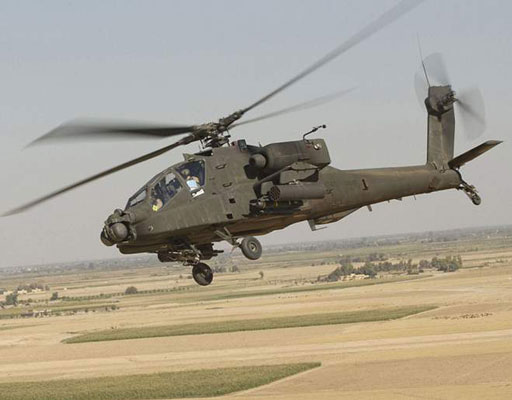 www.army.mi"/>
AH-64 Apache (U.S. Army).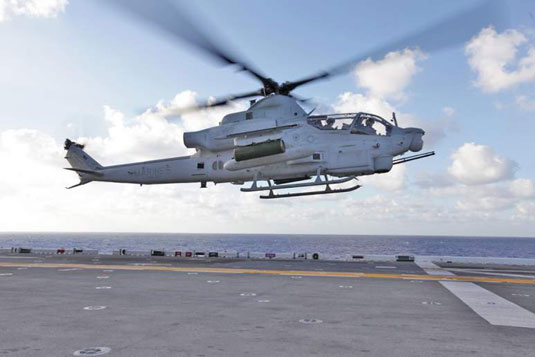 Credit: Photograph courtesy of www.navy.mil
AH-1 Cobra (U.S. Marine Corps).
Cargo helicopters
Cargo helicopters provide short-distance combat air assaults and cargo operational support very close to or behind the front lines. Additionally, these types of helicopters regularly transport troops to different operating outposts and perform special-use missions. Examples of cargo helicopters are the CH-47 Chinook and the CH-46 Sea Knight, shown.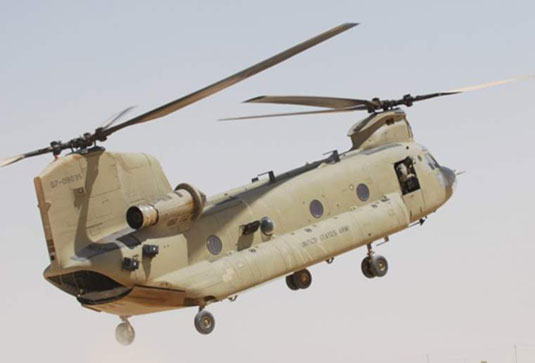 www.army.m"/>
CH-47 Chinook (U.S. Army).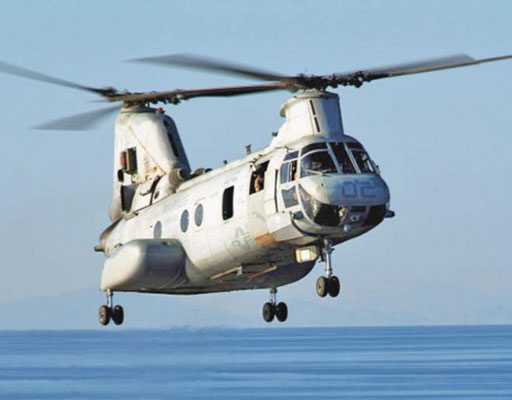 Credit: Photograph courtesy of www.navy.mil
CH-46 Sea Knight (U.S. Navy).
Observation helicopters
Observation helicopters are smaller aircraft primarily utilized to make a light attack and to give the ground commander a real-time operational look at the battlefield. The OH-58D Kiowa Warrior is an example of an observation helicopter that has been enabled with light armament.
OH-58D Kiowa Warrior (U.S. Army).