Find Pictures in Mac's iPhoto '11 by Date
iPhoto '11 helps you organize and edit images on your Mac. To view, edit, or share a photo, you must find it in iPhoto's digital shoebox. For example, suppose that you want to display in iPhoto just the pictures you took around a particular milestone, such as the day when your little angel was born.
Click the tiny magnifying glass in the Search box in iPhoto, and then click Date to bring up a little calendar.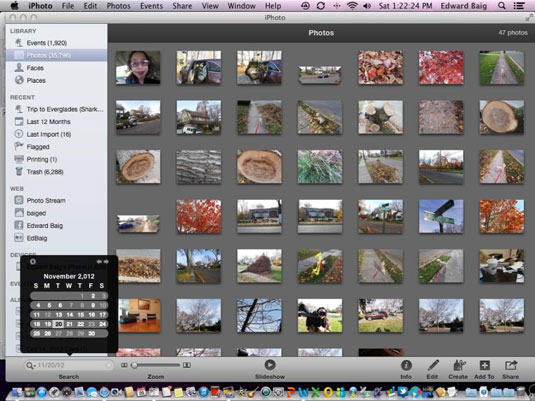 If just the months but not the days are listed, click the teeny-tiny arrow to display the calendar. Click it again to toggle back to months only.
If a date appears in bold type on the calendar, iPhoto is holding pictures taken that day. Point to the date to see just how many pictures you're talking about, as shown here.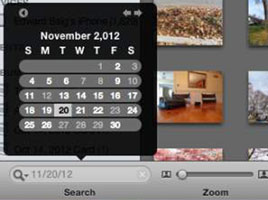 Click the day to check out those photos. Clicking the little arrow swaps between a display of the days of the month and the months of the year. Months with images are in bold.
iPhoto captures more than just photos when picture files are transferred over. Through captured metadata, the program knows the make and model of the camera used to take the image; the date and time the picture was taken and imported; the size in pixels, or picture elements; the aperture setting of the camera; whether a flash was used; and more.
Such data is factored into Spotlight searches. Spotlight is a desktop search utility that debuted with Tiger and improved with subsequent versions of OS X, and you can use it to search for photos, too.