How to Download and Install Tableau Reader
How to Download and Install Tableau Reader
Let's face it: Tableau is a very powerful tool for doing data analyses and visualizations. But there may be times when you want to share your amazing work with somebody who is not a licensed Tableau Desktop user and none of the publishing options are available to you. They simply need a way to open and view Tableau workbooks with abilities to interact. The Tableau Reader app is a simple and free way for them to do this.
To download and install Tableau Reader, follow these steps: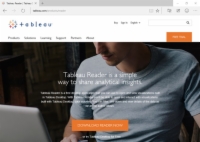 Tableau Reader is free.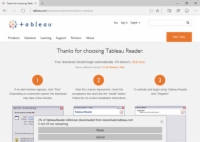 2

Click the Download Reader Now button to begin the download.

A new page appears, displaying the progress of your download.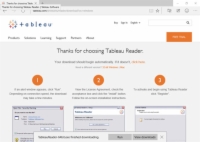 3

When the download is finished, click the Run button.

The Run button is located at the bottom of the screen.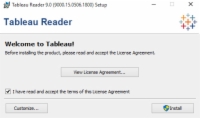 4

In the new dialog box that appears, click the View License Agreement button.

Read the agreement when it appears, and then select the check box to indicate your agreement.
5

Click the dialog box's Install button and wait for the installation to complete.

Depending on your system settings, you may need to indicate that you want to allow the program to make changes to your system.

When the installation finishes, you'll see an Activate Tableau Reader dialog box prompting you to provide registration information.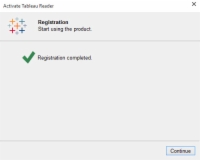 7

Click the dialog box's Register button to continue.

If your registration is correct, you'll see a Registration Completed notice.
8

Click the Continue button.

This will open Tableau Reader.