Contrast Adjustments in 8-Bit versus 16-Bit Images
Contrast Adjustments in 8-Bit versus 16-Bit Images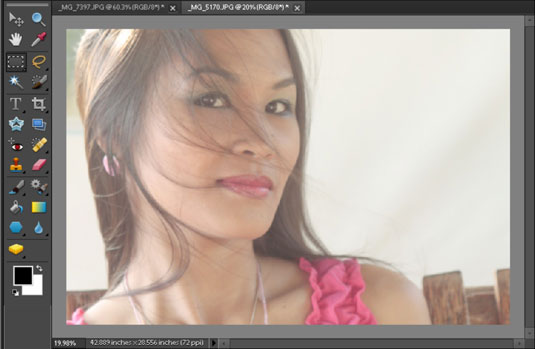 15
Open an 8-bit image in Photoshop Elements 10.
This image is flat and needs a contrast boost. The first edit you need to make in Elements is a Levels adjustment.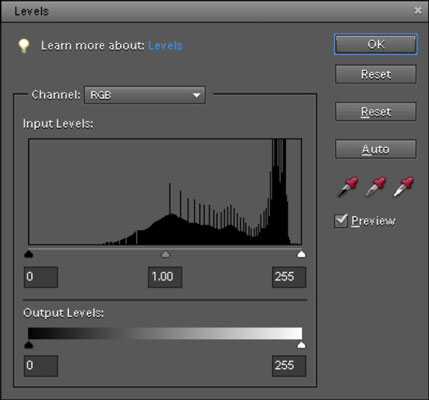 25
Choose Enhance→Adjust Lighting→Levels, or just press Ctrl+L (Command+L on the Macintosh).
The Levels dialog box opens. There is no data on the far-left side of the histogram.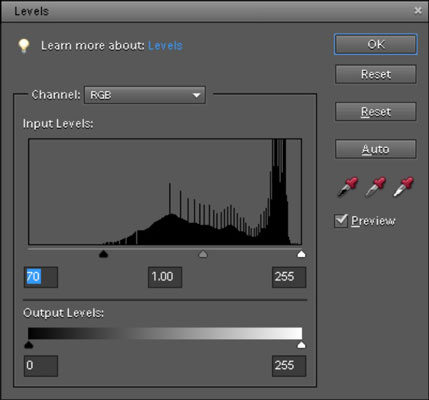 35
Make a Levels adjustment by moving the left slider below the histogram to the right until it appears at the beginning of the data in the graph.
An image with good tonal range has data across the histogram and appears like a bell-shaped graph.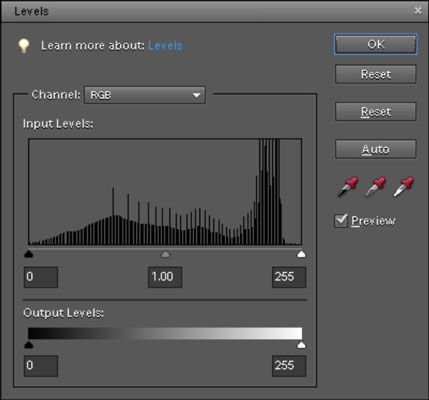 45
Make a similar adjustment, click OK, and then reopen the Levels dialog box.
Notice that the histogram now has gaps along the graph. These gaps indicate that no data is contained in the areas where you see the white lines. In essence, you have experienced data loss.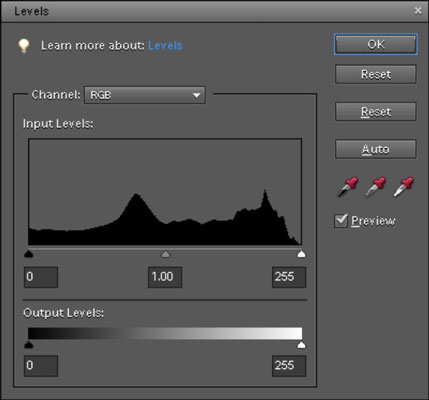 55
Make the same Levels adjustment to a 16-bit image and reopen the Levels dialog box.
Contrast the previous adjustment on an 8-bit image with the same adjustment applied to a 16-bit image. After making the same Levels adjustment and reopening the Levels dialog box, you find a much different result. Notice the histogram displays a solid tonal range with no gaps in the graph.