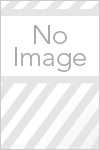 1,001 Basic Math & Pre-Algebra Practice Problems For Dummies (1-Year Online Subscription)
ISBN: 978-1-118-67742-1
Digital Content
April 2013
US $9.99

Add to Cart
This price is valid for United States. Change location to view local pricing and availability.
Practice problems that put basic math and pre-algebra in perspective
This online resource offers 1,001 opportunities to practice solving problems associated with basic math and pre-algebra. You can solve problems on basic arithmetic topics first, or jump right into fractions, decimals, percents, or basic algebra problems. Every practice problem includes a detailed solution with step-by-step explanations. The problems—categorized as easy, medium, and hard—let you track your performance, see what you need to study most, and create customized question sets to get you where you need to be.
Practice problems cover such topics as:
Arithmetic operations and negative numbers
Powers and square roots
Divisibility and remainders
Factors, multiples, and prime numbers
Converting fractions, decimals, percents, and ratios
Solving word problems with addition, subtraction, multiplication, and division
Geometry basics, weights and measures, statistics, and charts and graphs
Factoring algebraic expressions
Solving algebraic equations