Cheat Sheet
Olympus PEN E-PL1 For Dummies
Your Olympus PEN E-PL1 packs a ton of photography punch into a sleek, compact package. To help you get acquainted with your digital camera, here's a quick-reference guide that labels your camera's external controls and explains each one's function during shooting and playback.
Olympus PEN E-PL1 Road Map
Can't remember which button or dial to move to adjust which setting on your Olympus PEN E-PL1? Print these pages and tuck them into your camera bag for easy reference. Note that the information here assumes that you stick with the camera's default settings; some buttons can be programmed to perform other functions.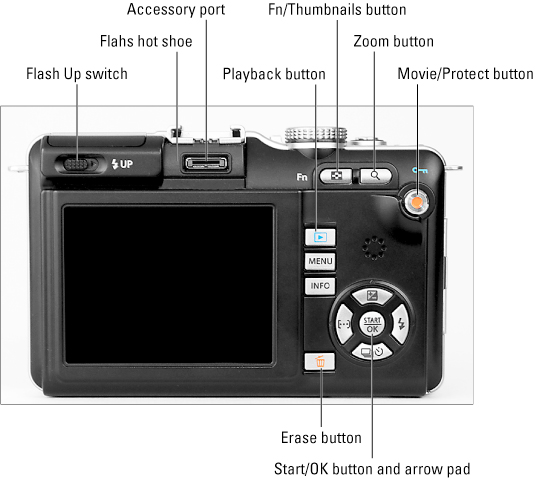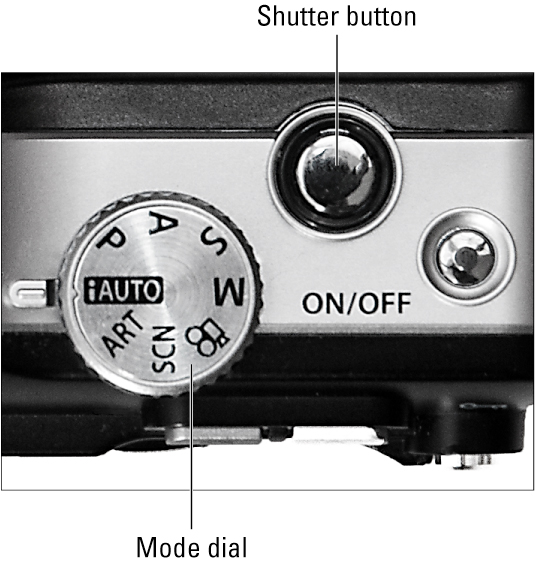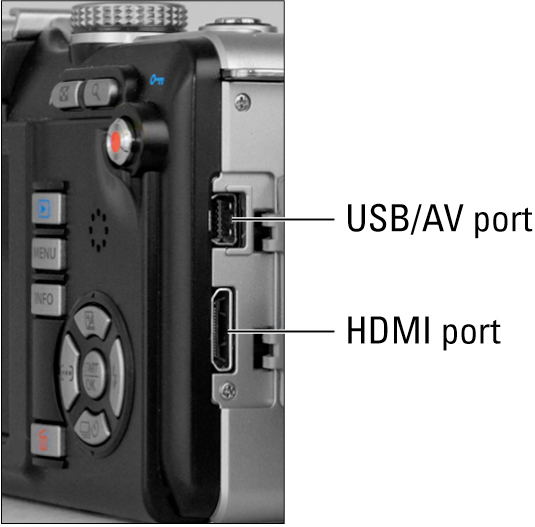 Taking Advantage of the Live Control Screen for the Olympus PEN E-PL1
In the advanced shooting modes (P, A, S, and M) in your Olympus PEN E-PL1, you can quickly adjust critical shooting settings via the Live Control display, shown here. Press OK to display the screen and then press the up- and down-arrow keys to select the option you want to adjust. Press the left- and right-arrow keys to choose one of the settings displayed along the bottom of the screen.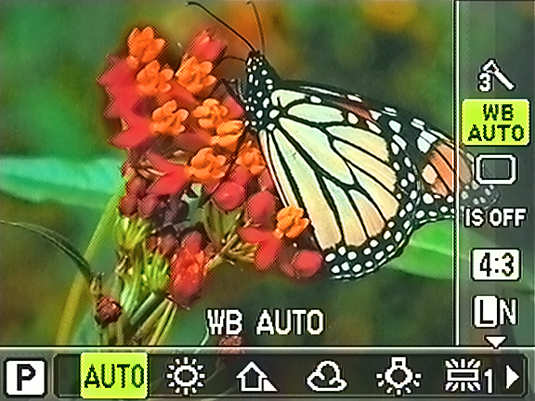 What Does That Button Do on the Olympus E-PL1?
Some of the Olympus E-PL1 buttons and other external controls play different roles depending on whether you're in shooting mode or playback mode. Here's a rundown of the default function of each control.
| Control | Function |
| --- | --- |
| Mode dial | Sets the shooting mode. |
| Lens-release button | Disengages the lens from the lens mount. |
| Fn/Thumbnails button | During shooting, toggles Face Detection on and off. During playback, switches the display from single-image view to thumbnails view and calendar view. |
| Zoom button | During shooting, magnifies the live preview. During playback, zooms the image in single-picture view and reduces the number of thumbnails in thumbnails view. |
| Movie/Protect button | Starts and stops movie recording; during playback, protects the current photo from being deleted (except when the memory card is formatted). |
| Playback button | Switches the camera from shooting mode to playback mode. |
| Menu button | Accesses camera menus. |
| Info button | Changes the type of data displayed during shooting and playback. Also used to access the control that adjusts zoom magnification and to cycle among the Live Control screen, Super Control Panel, and Live Guide displays, if enabled. |
| Start/OK button and arrow keys | Used to navigate menus, select menu options, and display the Live Control display and other control screens. |
| Up-arrow key | Accesses the exposure controls (aperture, shutter speed, and Exposure Compensation) in the advanced shooting modes. |
| Right-arrow key | Accesses flash mode settings. |
| Down-arrow key | Accesses shutter-release mode settings. |
| Left-arrow key | Displays the Focus Target screen, which enables you to select a specific focus target or all targets. |
| Erase button | During playback, deletes the currently selected photo. |