Essentials: Don't Overcomplicate Cause Marketing
The tactics behind cause marketing aren't brain surgery. The majority of programs are simple point-of-sale and purchase-triggered donations. As cause marketing pioneer Kurt Aschermann, president of Charity Partners, wrote in a post for Cause Marketing Forum's website:
Cause-related marketing really isn't that difficult. Just handle the relationship, deliver what you promise, and provide value to your partner. Best of all, cause-related marketing is fun and exciting. The sooner you master it, the sooner everyone will benefit from its incredible potential.
Easy, right?
No one in Boston makes cause marketing look easier than the Jimmy Fund, the fundraising arm of the world renowned Dana Farber Cancer Institute. Not only is it an excellent, well-run fundraising machine, but the hope it gives to children with cancer resonates powerfully with donors.
One of the Jimmy Fund's most successful promotions is its partnership with supermarket chain Stop & Shop. This promotion, which has raised more than $50 million since 1991, is a simple register program that has cashiers asking shoppers for a dollar for kids with cancer.
The Jimmy Fund Triple Winner Game is powerful, effective, successful, and simple.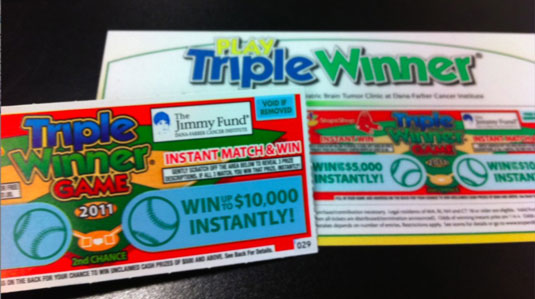 The Jimmy Fund Triple Winner Game.