Diagnosing Photo Quality Problems with a Canon EOS Rebel T3 Series Camera
Getting the maximum output from your Canon Rebel T3 or T3i depends on choosing the right capture settings. Chief among them is the appropriately named Quality setting. This critical control determines two important aspects of your pictures: resolution, or pixel count; and file format, which refers to the type of computer file the camera uses to store your picture data.
Resolution and file format both play a large role in the quality of your photos, so selecting from the Quality settings on your camera is an important decision. Why not just dial in the setting that produces the maximum quality level and be done with it? Well, that's the right choice for some photographers. But because choosing that maximum setting has some disadvantages, you may find that stepping down a notch or two on the quality scale is a better option, at least for some pictures.
The term picture quality refers to how finely the image is rendered in the digital sense.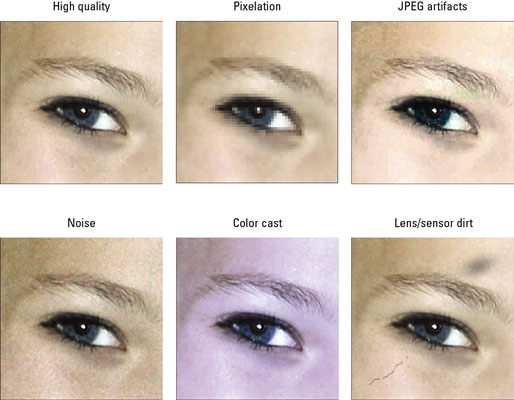 Refer to this symptom guide to determine the cause of poor image quality.