How to Upload Header Images in Twenty Thirteen WordPress Themes
How to Upload Header Images in Twenty Thirteen WordPress Themes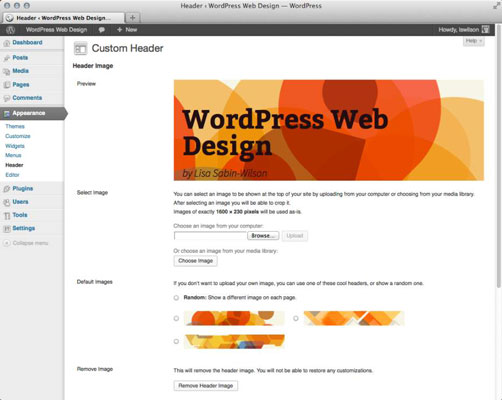 14
On the WordPress Dashboard, choose Appearance→Header.
The Custom Header page loads in your browser window.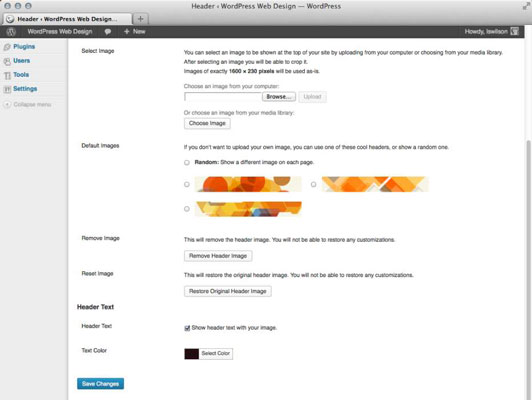 24
Scroll to the Select Image section and click the Browse button.
A dialog box pops up asking you to select an image from your computer's hard drive.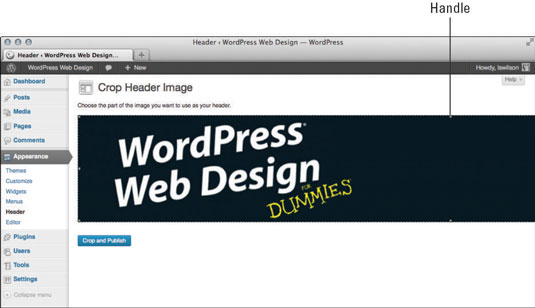 34
Select the image you want to use from your local computer, click the Open button, and then click the Upload button.
Your chosen image uploads to your web server, and the Crop Header Image page loads in your browser.
Use the image crop tool on the Crop Header Image page to resize your header image.
The Twenty Thirteen theme's default header size is 1600 x 230 pixels. Generally, it's best to upload a new header image already cropped in an image-editing program to that exact size. However, if your image is larger, you can use the built-in image crop tool to fit the image in the default space after you upload the header.
To resize and crop your larger image, simply drag one of the eight small handles located at the corners and in the middle of each side of the image. You can also click within the image and move the entire image up or down to get the optimal placement and cropping effect you want.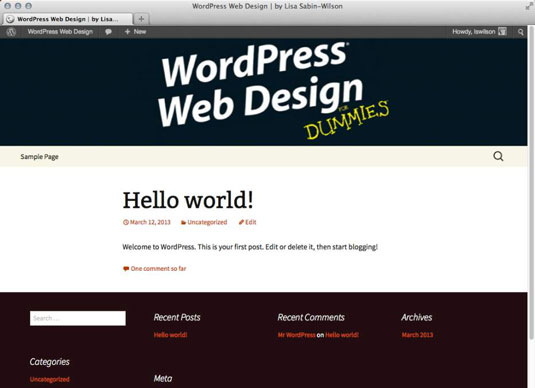 44
Click the Crop and Publish button. Click the Save Changes button.
The Custom Header page loads on the Dashboard and displays your new header image. The changes you've made are saved to the header image, and it publishes to your site.