How to Join Klout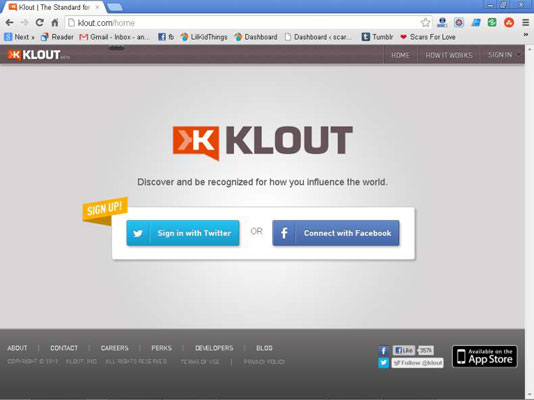 15
Point your browser to klout.com.
Click Sign In in the upper-right corner of the screen or choose between the Connect via Twitter or Facebook buttons in the middle of the screen.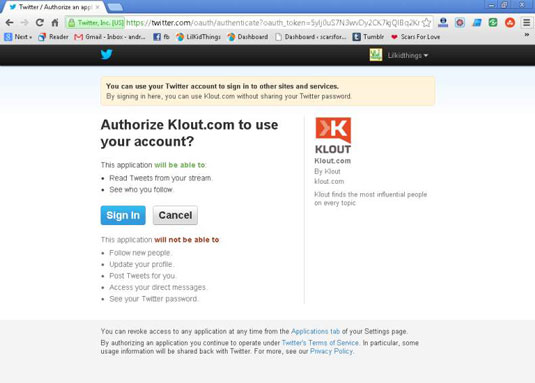 25
Select the social network you want to use to complete your sign-in (either Twitter or Facebook).
If this is your first time logging into Klout, you will need to authorize the site to connect to the social network you chose via an authorization page that appears. You will need to be signed in to the Twitter or Facebook account you wish to use in order to continue.
If you sign in with Twitter, you need to allow the Klout application to access your Twitter information. Click Allow.
To connect via Facebook, you need to allow the application to access your Facebook information. Click Go to App and then Allow.
A new screen appears on the Klout web page.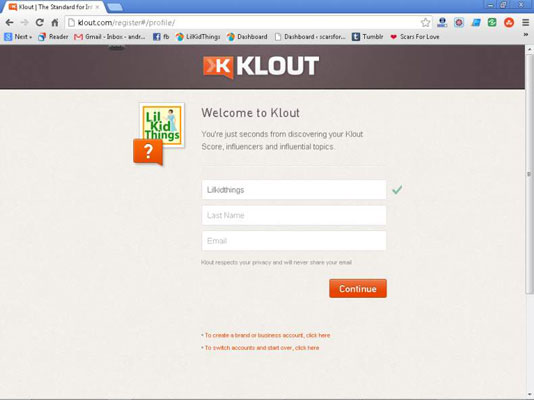 35
To create an individual account, your first and last name will populate from your connected social network. You will enter your e-mail address here as well.
Click Continue.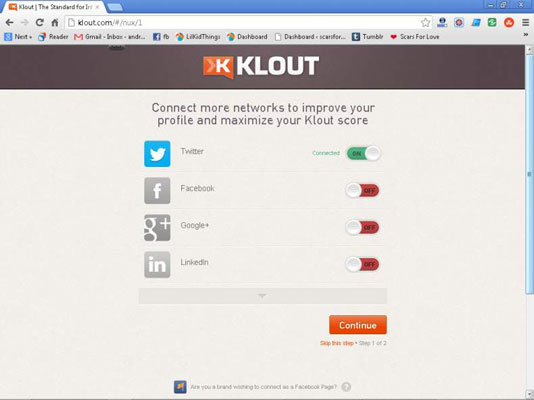 45
To connect more networks to Klout at this time, use the slider buttons on the screen that appears and click Continue.
If you do not wish to connect additional networks at this time, don't worry! You can always add them later. Click the Skip this Step link to move on to the next step.
You now see your Dashboard where you can select topics in which you are influential as well as people who influence you based on your social media interactions (on any of your connected social networks).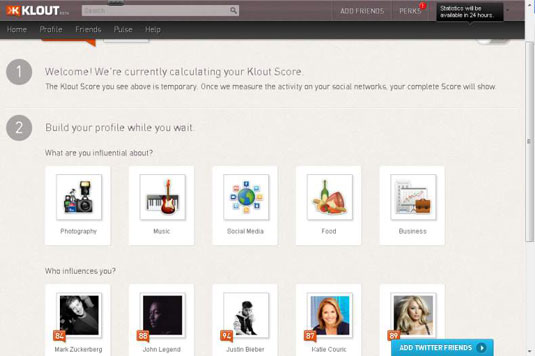 55
To choose topics and influencers, simply click any of the relevant topics and influencers pictured.
Your account is now active and you are directed to your profile. Here you are able to monitor your Klout Score and make changes to your account in the future.
After you sign up, you can begin to customize your profile and your communication settings.