How to Set Up MySQL for Joomla on a Remote Server
How to Set Up MySQL for Joomla on a Remote Server
When you install Joomla, it expects MySQL to be ready for it to use. ISPs usually have one MySQL installation that everybody shares, so you may need to set up a unique username and password to get the special set up you need on the host server.
For this example, Go Daddy is used as the ISP of choice. You should be able to adapt the process easily for use with your own ISP. To create the database in Go Daddy, follow these steps:
1

Log in to your Go Daddy account by entering your username and password.

The My Account page opens.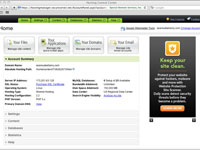 2

Click the Web Hosting icon in the Products pane. The row expands showing you the domains you own rights to. Under the row marked Control Center, click the green Launch button.

The Products pane can be found roughly in the middle of the My Account page.

The Hosting Control Center page opens.
5

Click the Create Database button, located in the top-right corner of the page.

The Create Database page opens.
6

In the Description field, enter a name for your MySQL database.

For this example, JoomlaFDOnline is used, but you need to choose a different username to follow along, because MySQL usernames in Go Daddy must be unique.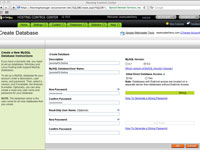 7

Enter and reconfirm the password you want to use for MySQL access.

Make sure you create a strong password so your data is well protected.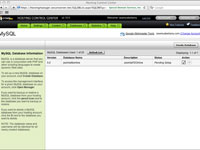 8

Click OK.

A new database summary page opens.

Notice that the Status column reads Pending Setup. You have to wait until that column reads Setup to use the database. This process usually takes ten minutes or so, but on busy days, it can take a couple of hours. You can check on the status by refreshing the page in your browser.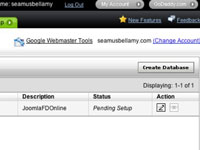 9

Click the pencil icon in the Action column.

The Database Information page opens.

[img id:305729]
[img id:305730]
10

Make note of the information on the MySQL Database Information page.

You will need the host name, the database name, and the database user name and password for future reference.

Note in particular the host name; you have to give it to Joomla when you install.