The Techie Side of Disk Utility
The Techie Side of Disk Utility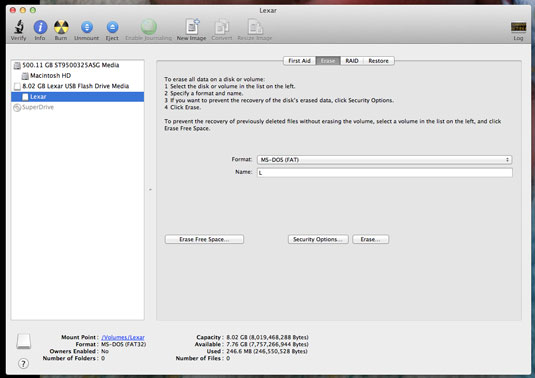 15
Disk Utility can erase your disks so that files can't be recovered.
You may want to erase your disks, for example, if you've sold the machine to a stranger. But otherwise, unless you're a world-class spy, you probably do not want to do this.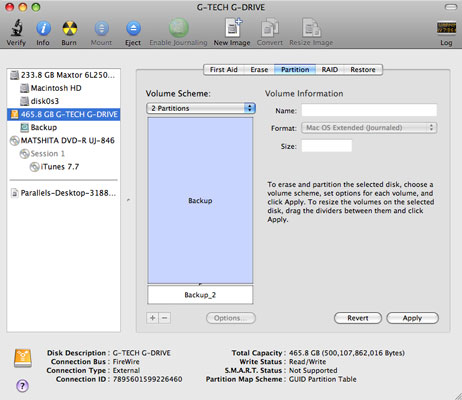 25
Disk Utility can partition, or break up, your drive into separate volumes that OS X treats as discrete disks.
What's more, you can enlarge, shrink, or add partitions without wiping out the data on the entire hard drive. To expand a volume, click the name of the hard drive in the left list, and then click the Partition tab.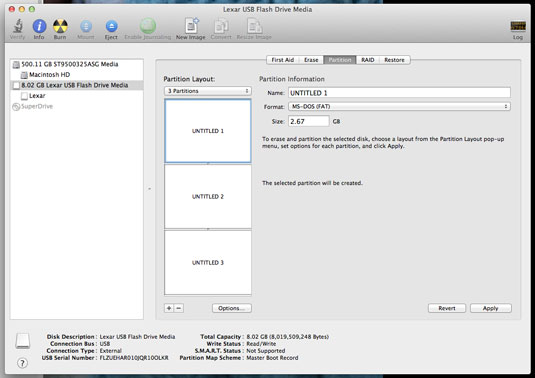 35
From the Volume Scheme list, choose the volume just beneath the one you want to enlarge, and click the – button to delete it.
You can now take advantage of the newly freed space by dragging the divider at the bottom of the partition you are expanding. Alternatively, assign a new size in the box provided. If you have leftover space, click the + button to add a new volume and name it. When you are finished with all this, click Apply.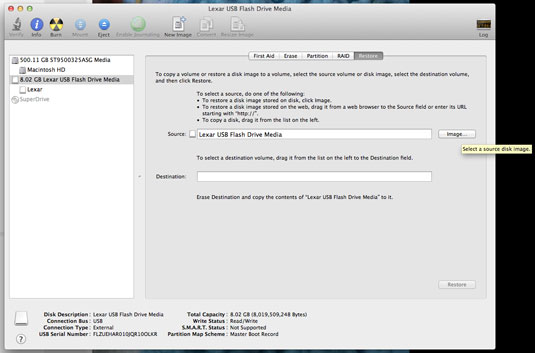 45
Disk Utility can also create disk images, which are electronic files that store other files and folders.
Disk images can be used for multiple purposes, such as backing up, hauling files from one Mac to another, and e-mailing files.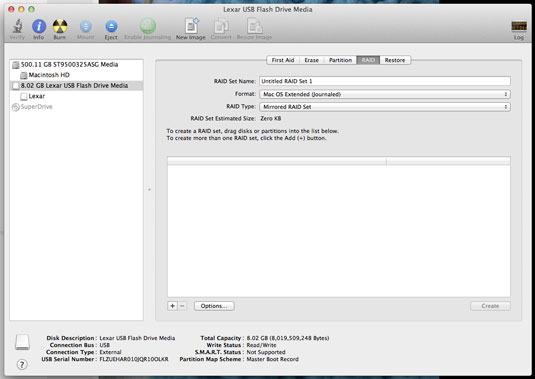 55
And here's a techie mouthful if ever there was one: Disk Utility can also create a RAID scheme, geek talk for Redundant Array of Independent Disks.
It's a method of using several separate hard drives as a single volume.