How to Update Older Word Documents in Word 2007
How to Update Older Word Documents in Word 2007
Word 2007 easily updates documents created by older versions of Word. This ensures that certain features available to Word 2007 documents, such as Quick Styles and themes, become available to these files.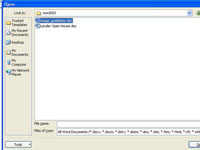 1

Locate an older Word document.

You can do this using the Open dialog box. Word is smart and displays older Word documents with special icons representing their versions.
2

Choose the older Word document.

Take your pick among all those files . . . whew!
3

Click Open.

The Word document opens and is displayed on the screen. And now, the secret.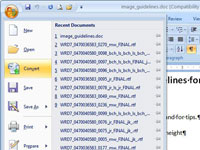 4

From the Office button, choose Convert.

The Convert command appears only when you open an older Word document, one that can be converted into the Word 2007 document format. A boring dialog box appears.
6
Save the document.
Now you're done.