How to Track Changes in Word 2007
How to Track Changes in Word 2007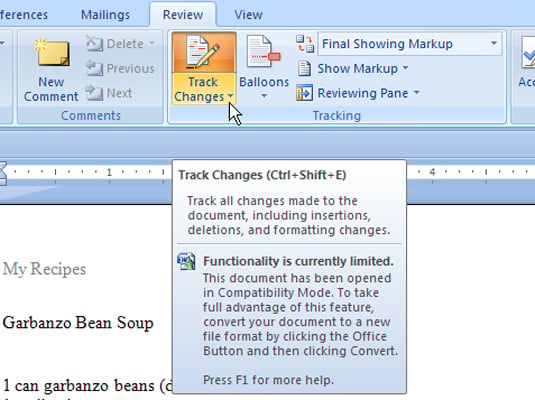 16
On the Review tab of the Ribbon, open the Tracking group.
Enable Track Changes here.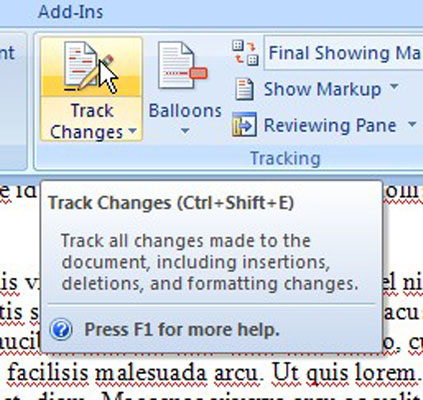 26
Click the Track Changes button.
Now, after you type text, the addition shows up in a color assigned to you.

36
Change views (from the View tab, Document Views group) to set how you want to view changes in the document.

46
Check out tracked changes in Print Layout view (top) and Draft view (bottom).
Full Screen Reading, Web Layout, and Outline are the other view choices in Word 2007.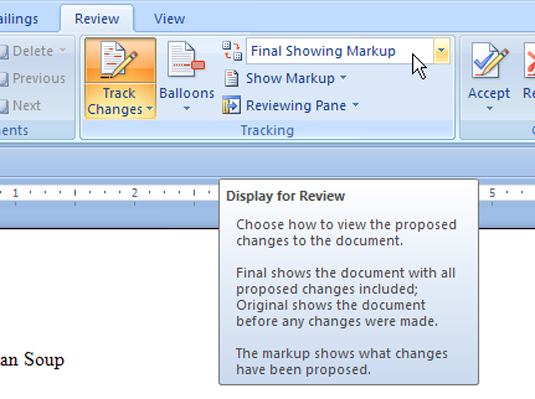 56
To hide tracked changes in Word 2007, open the Tracking group on the Review tab of the Ribbon. Then Open the Display for Review menu, located at the top right.
Hide tracked changes from here.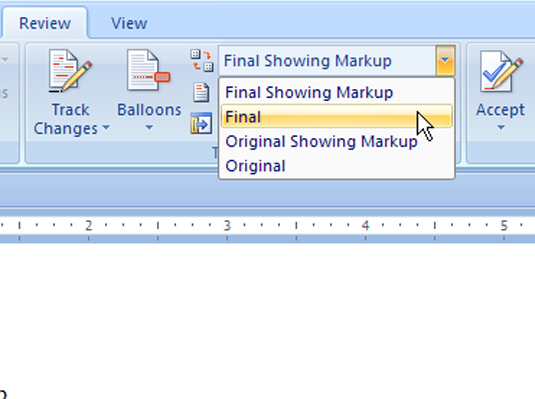 66
From the drop-down menu, choose Final.
Changes are still tracked, but you don't see them in the document.